A stream of water shot through the air from the bushes. Splat! Splat! "Ahh!" Screamed Jenny as she and Kyle raced into the garage.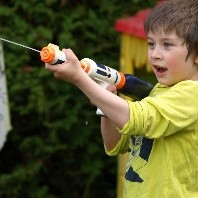 "They won't surprise us again," said Kyle. Scrounging around they gathered water guns, trash can lid for shields and filled buckets with extra water.
"What's all this?' Kyle's mom asked seeing their arms overloaded with stuff.  "Me and Jenny might have a water battle with Rudy and Bethany," Kyle replied. "Isn't this overkill?" "Nope," said Kyle. "We want to be prepared!"
Kyle and Jenny weren't waiting around to get splattered again, they were arming themselves for future attacks.
HOW ABOUT US?
ARE WE ARMED?
I don't mean armed with water guns. I mean armed for those negative situations that create bad days1 or whack2 us with multiple problems.
HOW CAN WE ARM OURSELVES?
Just like Kyle & Jenny armed themselves with water, we can arm ourselves with water too.
Now, water may not sound like much of a weapon, but as the water God gives it is. To arm ourselves with this weapon takes three steps.
STEP 1
IDENTIFY TARGETS
In order to effectively arm ourselves, we need to identify how we react. When those bad days or multiple problems whack us, what do we think about? Do we react with anxious, helpless or despairing thoughts? Our reactions tell us what to target in our fight.
STEP 2
GATHER SUPPLIES
Now that we have identified our targets, let's arm ourselves with the supplies we need to prepare for a counter attack. How can we win a fight inadequately armed?
EXTRA WATER
Kyle and Jenny filled buckets with extra water.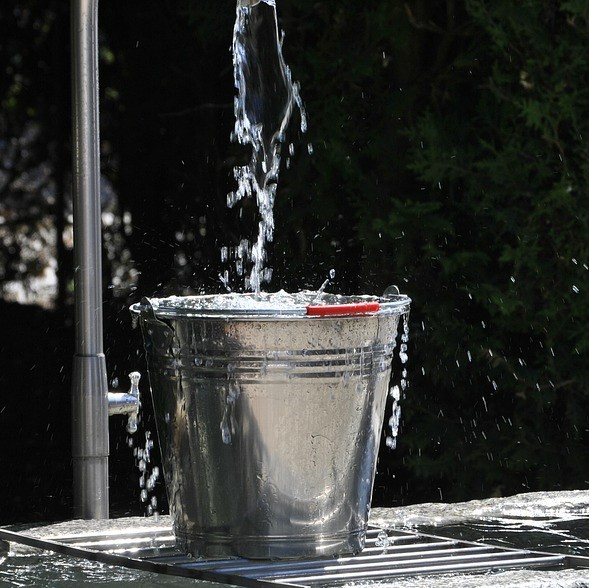 At some point during the battle, their water would run out.
Our Lord loves us so much that He has given us a supply of water that will never run out. He is our fountain of living, never ending water. When we fill ourselves with Him, we will have all the water we need to fight any battle.
He who believes in Me, as the Scripture has said, out of his heart will flow rivers of living water,
 John 7:38
A WATERY SHIELD
The anxiety, helplessness, despair and anger are all negative thoughts, aren't they? If we don't wash them away, they can overwhelm us.
We can shield our minds by pulling on a hat of positivity1 filled with the water of God's Word. The positive Word of God acts like a shield washing away negative thoughts before they can stick to our minds.
That He might sanctify and cleanse her 
with the washing of water by the word,
Ephesians 5:26
WEAPONS
Like Kyle and Jenny armed themselves with water guns, we can arm ourselves with God's Word.  God's Word acts not only as our shield, but as our weapon. It is sharper than a sword to cut through all our negative reactions.
For the word of God is living and powerful, and sharper than any two-edged sword,
 piercing even to the division of soul and spirit, and of joints and marrow,
 and is a discerner of the thoughts and intents of the heart.
Hebrews 4:12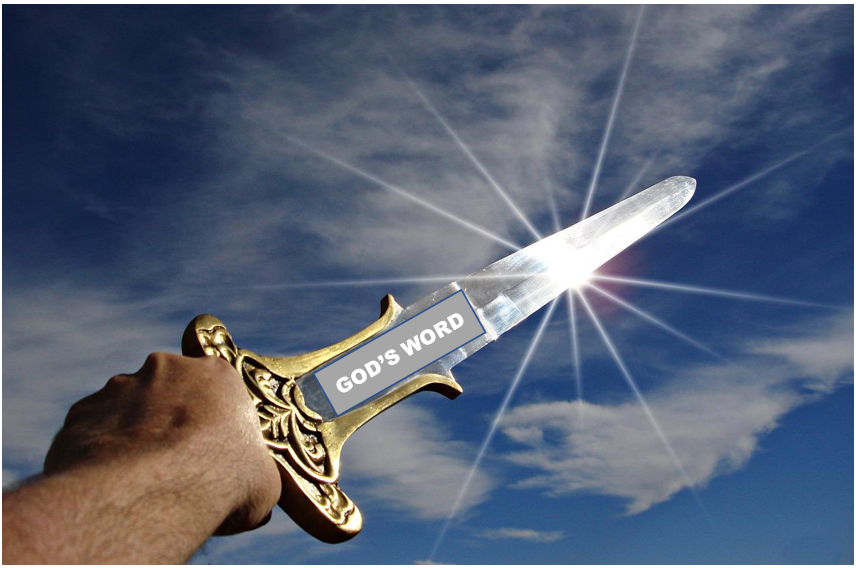 Remember those reactions we identified? Now, match God's positive Word with the reactions we want to target. By memorizing or keeping handy God's Word, we can be prepared to counter any attack.
STEP 3
ATTACK!
In faith, launch an attack against negative reactions by:
PRAYING GOD'S WORD
THINKING IT
MEDITATING ON IT
SPEAKING IT
Are you armed and ready?
ATTACK DESPAIR WITH HOPE!
Are those whacks trying to rob you of hope? Attack it with hope in God.
Be of good courage, and He shall strengthen your heart, all you who hope in the Lord. Psalm 31:24
ATTACK HELPLESSNESS WITH STRENGTH!
Do you feel helpless? Don't worry, God is still sovereign. We can look to Him and He will give us strength.
God is my strength and power, And He makes my way perfect. 2 Samuel 22:33
ATTACK ANXIETY WITH POWER!
Don't we become anxious because we fear what could happen? God sees what is happening in our lives and has a plan for our future.
Our loving God has equipped us to attack fear with His power. We are not powerless, but powerful through God.
For God has not given us a spirit of fear, but of power and of love and of a sound mind. 2 Timothy 1:7
LET'S ARM OURSELVES WITH THE WATER GOD GIVES
 AND IN FAITH
ATTACK TO WASH THE NEGATIVE AWAY!
REFLECTION
Are you overwhelmed by bad days or multiple whacks? Can you find verses to target your negative reactions?
PRAYER
Heavenly Father, as I write Hebrews 4:12 and say it aloud, help me to remember that Your Word has the power to defeat my negative reactions. In Jesus name, Amen.
IN FAITH, BE ARMED WITH GOD'S WATER

May your day be filled with love and laughter!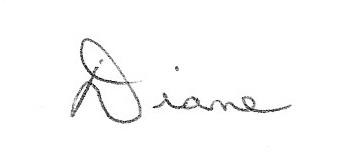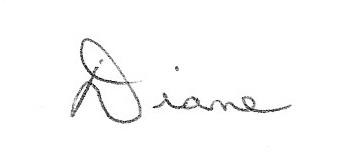 For information on making Jesus Christ your Savior, email me or visit, http://www.peacewithgod.net/
________________________________________________________________________________________________
1 Faith & Thoughts – A BAD DAY? – DianeLese
2 Faith & Anxiety – POP BACK UP! – DianeLese
Photo boy, Helga
Photo water bucket, Dominik
Photo man, Major Tom