It's the New Year! You know what that means? New resolutions!
Every year millions of people make resolutions for the new year. Do you know which ones are made the most?
Here are 2021's top 4. 1
Exercise more
Eat healthier
Spend more time with family and friends
Lose weight
Do any of those look familiar? I would guess that most of us have made at least one of these resolutions before. The question is, how long did we keep it?
OPPS! I BROKE MY RESOLUTION!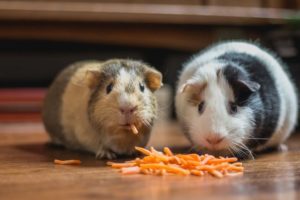 After 1 month, the average person has broken their New Year's resolutions.2  Don't worry resolution makers! About 46% keep their resolutions for at least 6 months!
A resolution is basically a promise, right?
It's just one we make to ourselves rather than to someone else. We may be challenged to keep our resolutions. However, there is someone who never fails to keep a promise. Guess who? You guessed it – God!
God loves us so much that His promises aren't kept for a month or 6 months, they are kept forever.
For all the promises of God in Him are Yes, and in Him Amen, to the glory of God through us. 2 Corinthians 1:20
Did you know that there are 3,000 promises in the 66 books of the Bible?2 
Promises that He will never leave us, (Deuteronomy 31:8). Promises for provision, (Philippians 4:19), forgiveness, (Ephesians 1:7), strength, (Isaiah 40:31), comfort, (2 Corinthians 1:3-4), protection, (Psalm 91), compassion, (Matthew 14:14) and many more.
One of God's promises is to give us peace.
You will keep him in perfect peace whose mind is stayed on You, because he trusts in You. Isaiah 26:3
In this world of chaos, don't we all desire peace?  Strong's concordance # 7965, translates "peace" to mean safe, well, happy.  Wouldn't that be nice?
Just like our successful resolutions depend upon our commitment, some of God's promises, like Isaiah 26:3, depend upon our commitment too.
Our part in receiving God's promise of peace is to keep our mind focused on God.
OUR WHOLE MIND? YOU MEAN 24/7?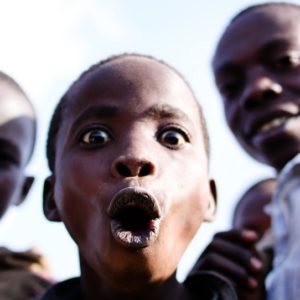 Well, not exactly. We may not be able to keep our mind focused on God 24/7, but there are things we can do.
1. WE CAN INCLUDE GOD IN OUR PLANS AND IDEAS.
You know, "God, what would you like me to do? Is this Your plan?"
2. HOW ABOUT OUR IMAGINATION?
Since our imagination is in our mind, when things are chaotic, when fear creeps in, we can reel it in.
How? By turning our thoughts to God's word.
"God, Your word says that You have not given me the spirit of fear, but of power and love and a sound mind, (2 Timothy 1:7). So, I will trust in Your victory and not let myself imagine all the negative stuff."
3. GIVE GOD OUR ATTENTION LIKE WE GIVE OTHERS.
We focus our attention on people by having conversations, thanking them, or noticing things about them. Why not do the same with God?
Throughout the day, take a moment to pray, say thanks or notice the wonders of what God has created.
There's another benefit!
Besides peace, there is another benefit to keeping our thoughts on Him. That benefit is growing our faith.
REALLY?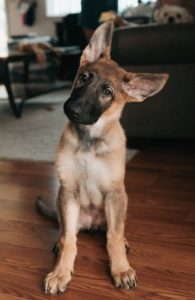 Don't we learn whether a person is trustworthy the more we get to know them?
When we focus our mind on God, we learn more about Him. We learn He is faithful, truthful and loving, (Ephesians 2:4, Exodus 34:6). As we learn these things, our faith in Him grows.
As we end this blog and start a new year, let me pray a special prayer of blessing for you from Numbers.
It is the Aaronic Benediction directed by God for the priest to say over the Israelites. It is still said today in many Jewish synagogues.
"The Lord bless you and keep you;
The Lord make His face shine upon you,
And be gracious to you;
The Lord lift up His countenance upon you,
And give you peace." Number 6:24-26
Let's make our New Year's resolution to keep our mind on God and walk in His peace.

REFLECTION
Would you like more peace in your life? Can you take one step towards focusing your mind on God?
PRAYER
Heavenly Father, as I pray Isaiah 26:3 and say it aloud, please help me to focus my mind more on You. Thank you that You will give me Your promised peace. In Jesus name, amen.
OUR FAITH GROWS AS WE FOCUS ON GOD AND HIS PROMISES
If you enjoyed or benefited from my blog, please subscribe below for free and like my Facebook page.
Thanks so much!
May your day be filled with love and laughter!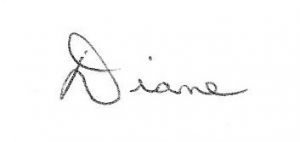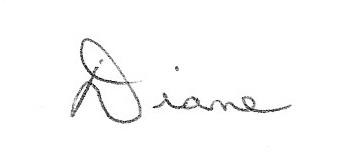 For information on making Jesus Christ your Savior, email me or visit, http://www.peacewithgod.net/
________________________________________________________________________________________________
1 www.statista.com
2 https://believersportal.com/
Photo hamsters, Bonnie Kittle, unsplash
Photo boy, quentcourtois0, pixabay
Photo dog, Dex Ezekiel, unsplash