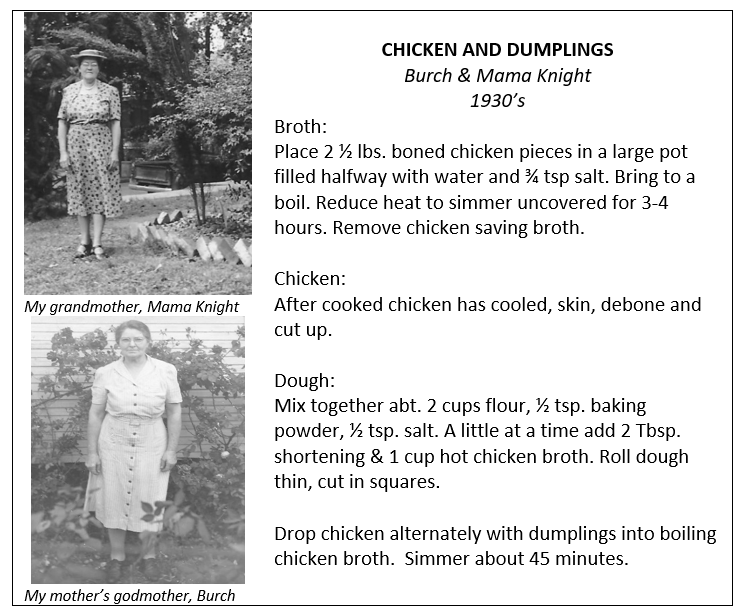 HOW MUCH HEAT?
This recipe starts with high heat, but watch the pot! Left on high heat too long it could boil over.
After a quick boil, lower the heat to simmering tenderizing the chicken as it absorbs more broth. This enables the development of the flavors enriching the dish.
HOW ABOUT IN OUR LIVES?
Too much heat can cause us, like the pot, to boil over with anxiety. However, a slow simmering heat in our lives can be good.
A little heat of adversity makes our hearts tender, enabling us to absorb more of the water of God's Word.  Our hearts develop flavors like patience and peace enriching our lives.
Knowing that the testing of your faith produces patience. James 1:3
WE ALL EXPERIENCE HEAT,
BUT
WE DON'T HAVE TO EXPERIENCE ANXIETY.
When the heat turns up high, what do we do?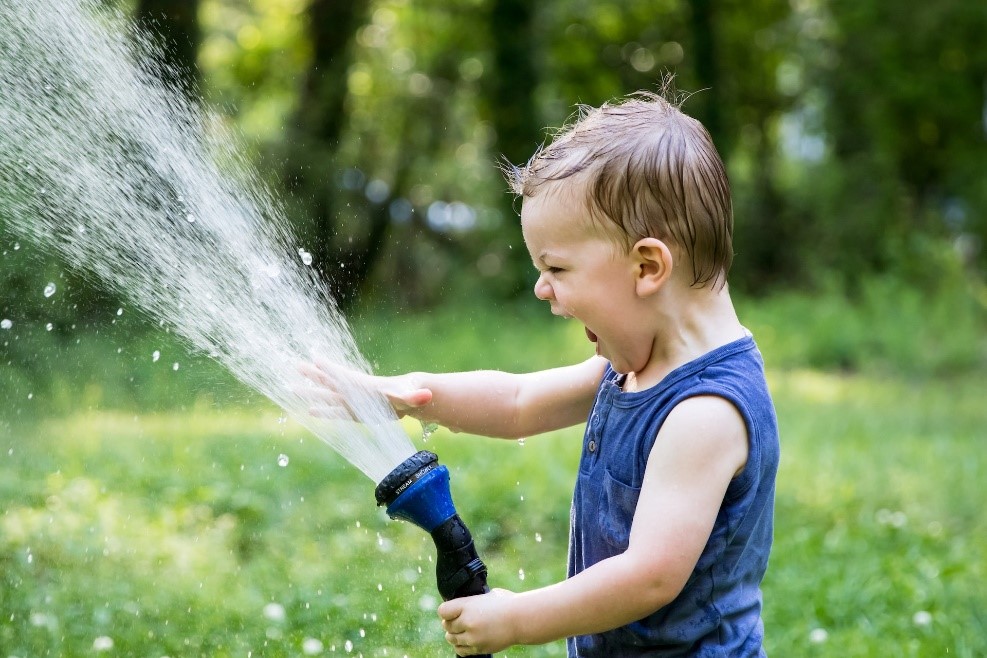 Cool off with the water of God's Word!
The water of God's word gives us the perfect recipe to cool off and create peace.
Be anxious for nothing,
but in everything by prayer and supplication, with thanksgiving,
 let your requests be made known to God;
 and the peace of God,
 which surpasses all understanding,
will guard your hearts and minds through Christ Jesus,
 Philippians 4:6-7
Be anxious for nothing!
How about, be anxious for some things?  That sound reasonable, doesn't it?
No, the Lord's recipe says to be anxious for zilch, zero.
That's hard!
Don't worry, the Lord only gives us recipes that work.
SO, WHAT DO WE DO?
POUR OUT THE FIRST INGREDIENT – PRAYER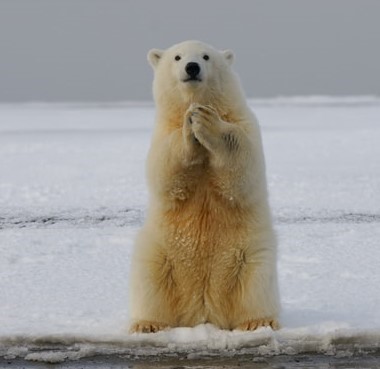 What if our chicken starts to boil over?  What do we do? We cool things off by either adjusting the heat, removing the pot or adding other ingredients.
What if we are close to boiling over? We pray, pouring our requests out to God.  He may adjust the heat, take us off the burner, or help us handle the heat.
No matter how high the heat or how long it stays on, if we stick with His recipe adding in supplication and mixing in thanksgiving we won't boil over.
ADD IN SUPPLICATION
This recipe for chicken and dumplings is my absolute favorite meal. If I was making it and missing an ingredient that I needed asap, what would I do? I would earnestly ask a neighbor for it.
When the heat is hot and we are missing the ingredient of peace in our lives, we can add supplication to our prayer. Supplication is more than a simple request. It's a form of prayer where we earnestly, but humbly plead to God for our needs remembering His holiness.
MIX IN THANKSGIVING
Mixing baking powder into the dumpling dough, activates the dough enabling it to rise and grow. When we mix thanksgiving into our prayers, it activates our faith enabling our spirits to rise and faith to grow.
IN FAITH, WE THANK GOD THAT NO MATTER HOW HIGH THE HEAT,
HE CAN USE OUR SITUATION FOR GOOD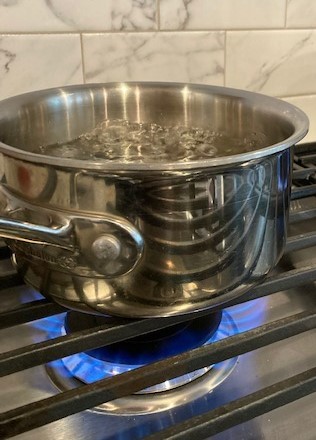 Now we know that all things work together for good
 for those who love God,
 who are called according to His purpose,
 Romans 8:28 TLV
HE CAN BE VICTORIOUS
Ah, Lord God! Behold, 
You have made the heavens and the earth by
Your great power and outstretched arm.
 There is nothing too hard for You,
Jeremiah 32:17
HE WILL GIVE US THE STRENGTH
I can do all things through Christ who strengthens me,
Philippians 4:13
We may get stressed out, overloaded, fearful or anxious.  It is all the same.  At times, we like a pot, may boil over. But in every case, we can have faith that God is with us & He will help us through it all.
REWARD!
When we follow the recipe for chicken & dumplings we are rewarded with a delicious meal.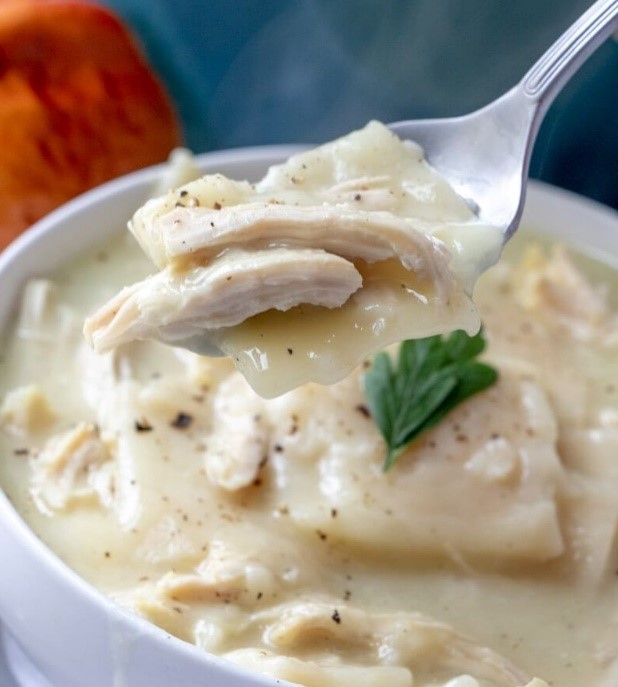 When in faith we follow the Lord's recipe, we are rewarded with peace, even if the heat remains on high.
REFLECTION
How high is the heat in your life? Can you pray with supplication and thanksgiving?
PRAYER
Heavenly Father as I write Philippians 4:6-7 and say it aloud, show me how to add supplication to my prayers. Help me to be thankful activating and growing my faith. Bless me with Your reward of peace. In Jesus name, Amen.
IN FAITH TRY THE LORD'S RECIPE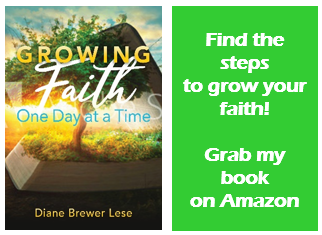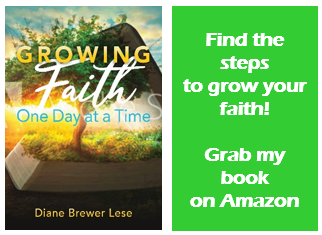 May your day be filled with love and laughter!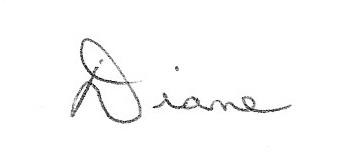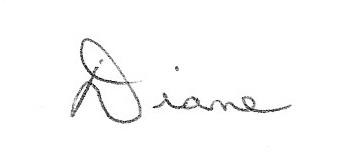 ________________________________________________________________________________________________
For information on making Jesus Christ your Savior, email me or visit, http://www.peacewithgod.net/
Photo child, Phil Goodwin
Photo bear, Hans Jurgen Mager
Photo food, Pinterest