"Dad, this isn't working," whined Jimmy.  "Show me what you are doing," replied his father. Holding the nail in place, Jimmy lifted the hammer. CLINK!  BAM! Jimmy released the nail as the hammer hit the board.
Jimmy's father walked over trying to hide his smile.  "Let me help you son."  Placing his hand around Jimmy's, together they held the nail.  His other hand enveloped Jimmy's hand holding the hammer.  "Ready son?"  "Ready dad!" Lowering the hammer together they pounded the nail securely into the board.
Hitting the nail on the head is not always easy.
HOW ABOUT WHEN WE PRAY?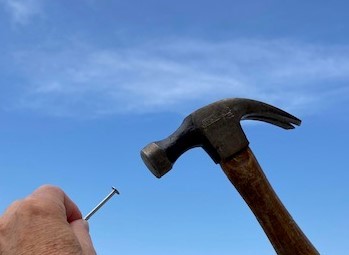 DO YOU WANT TO HIT THE NAIL ON THE HEAD?
God has given us tools to do just that!
WHAT TOOLS?
HIS POWER AND HIS WORD!
Think of God as the power behind a hammer.
Jimmy hammered the board with enough power to hear BAM! However, Jimmy with the added force of his father made the hammer more powerful.  Together they could strike the nail securely into the board.  When we pray, our prayers can be more powerful with the force of God behind them.
HOW DO WE DO THAT?
USE A SHARP NAIL!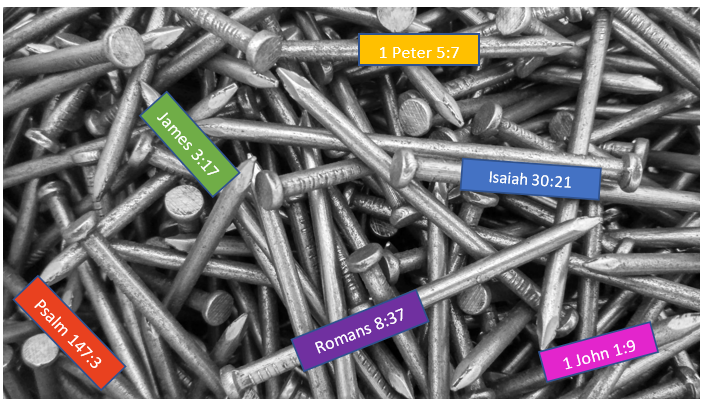 GOD'S WORD IS LIKE A SHARP NAIL.
When we pray the scriptures back to God, we know we are praying His will and His promises. We are also requesting His commandments to be fulfilled in our lives.
Praying God's Word joins His desires for us with ours sharpening the nail of our requests. It is like God wraps his hand around ours to ensure we hit the nail on the head. Together we are able to hammer his powerful word into our situation to accomplish His will.
So shall My word be that goes forth from My mouth; It shall not return to Me void,
but it shall accomplish what I please,
And it shall prosper in the thing for which I sent it,
Isaiah 55:11.
WHAT IF WE DON'T PRAY HIS WORD?
Our loving Heavenly Father wants to hear from us, His children, no matter what words we pray.  Although praying God's Word is powerful, our Lord will still hear any words we choose to pray.
The most important thing about prayer is to simply do it.
IF WE WANT TO PRAY WITH NAILS,
WHICH NAILS DO WE USE?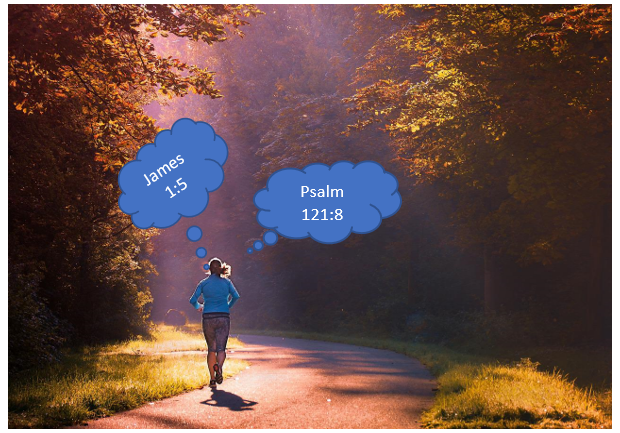 The scriptures may be old, but they can still be applied to things in our lives today. When we find a verse that applies to us, lower that hammer and nail that verse into the situation.
NEED PROTECTION?
BAM! Hammer in Psalm 121:8;
The Lord shall preserve your going out and your coming in
From this time forth, and even forevermore.
ARE YOU SCARED?
BAM! Hammer in 2 Timothy 1:7;
For God has not given us a spirit of fear, but of power and of love and of a sound mind.
How about personalizing God's Word when we pray? 
BAM!  Try hammering in God's Word, (2 Timothy 1:7), like this;
Heavenly Father, Your Word says that You
 "have not given me a spirit of fear, but of power and of love and of a sound mind."
Please remove the fear and fill me with Your power, love and sound mind.
WHATEVER WORDS WE PRAY, LET'S PRAY IN FAITH!
We can pray in faith knowing that God hears us when we align our prayers with His will. Does he hear us at 3:00 a.m.? Yes! He hears us 24/7. 
In His loving way, God will answer us according to His will, in His timing and in the way that is best for us.
Now this is the confidence that we have in Him,
that if we ask anything according to His will, He hears us.
 And if we know that He hears us, whatever we ask,
 we know that we have the petitions that we have asked of Him.
1 John 5:14-15
Together with God, let's hammer prayers into our situation with the sharp nail of God's Word and His power on our hammer.
Would you like more verses to help you pray about specific challenges?
REFLECTION
Do you need to hit the nail on the head?  To do so, can you find a scripture to pray?
PRAYER
Heavenly Father, as I write Isaiah 55:11 and say it aloud, guide me to strengthen my prayers by combining my will with Yours. Show me Your scriptures to apply to my situation. Grow my faith to trust You to accomplish Your will.  In Jesus name, Amen.
PRAY GOD'S WORD TO HIT THE NAIL ON THE HEAD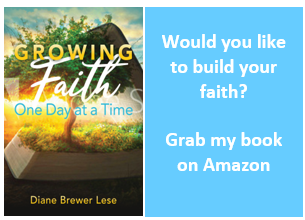 https://www.amazon.com/Growing-faith-one-day-time/dp
May your day be filled with love and laughter!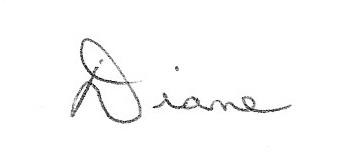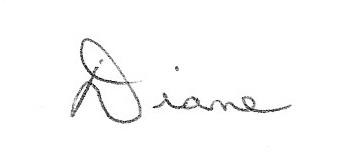 For information on making Jesus Christ your Savior, email me or visit, http://www.peacewithgod.net/
________________________________________________________________________________________________
Photo runner, Melk Hagelslag