THE JERUSALEM POST
A Pharisee's "To Do" List
By Simon Tanner
Simon: Saul, as one of the youngest members of the Pharisees,* our readers are interested in what's on your "to do" list today.  
Saul: In most ways, what I do today is like that of most Pharisees. I adhere to the daily rituals both at home and in the temple, study the Torah and sit in judgement at trials.*
Simon: Yes, but because of your age, you have something else on your "to do" list, "The Way." Saul, explain "The Way" to our readers and your involvement.
Saul: "The Way" is a group of misguided Hellenized Jews and Christians who are seeking to change traditional Judaism and believe the Messiah is Jesus Christ. On my "to do" list, is to imprison those who preach "The Way's" beliefs. In fact, today my "to do" list sends me to Damascus where I will do just that!
Saul's day probably started like any other day. He had his "to do" list all set. But, as so often happens to all of us, his day did not go as planned.
BAM!
On the way to Damascus, Saul had a big wrench thrown into his plans!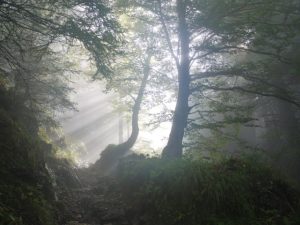 As he neared Damascus on his journey, suddenly a light from heaven flashed around him. He fell to the ground and heard a voice say to him, "Saul, Saul, why do you persecute me?" 
"Who are you, Lord?" Saul asked. "I am Jesus, whom you are persecuting," He replied.  
"Now get up and go into the city, and you will be told what you must do."  Acts 9:3-6 NIV
This interruption had messed up Saul's schedule.
How was he going to get everything done on his "to do" list now?
Was this voice really Jesus?
Was Jesus really the Messiah?
Saul had a choice to make. He could get mad because his "to do" list was interrupted. Or, he could believe it was Jesus and in faith submit to the Lord's "to do" list for him.
Saul made the choice to change his plan and follow the Lord's "to do" list. Many of you know the rest of the story.1 When Saul stood up, he was blind. Not knowing what to expect, he was led into Damascus where he waited fasting and praying.
After three days the Lord's disciple, Ananias, came to Saul. Ananias prayed and Saul received his sight, believed in Jesus and was baptized.
Saul saw that the wrench the Lord had thrown into his plans was an act of love.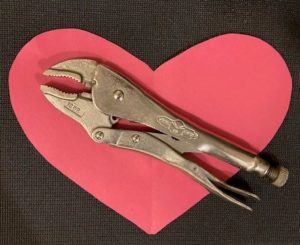 Saul's decision to follow the Lord's "to do" list was an act of faith.  Because of Saul's faith, his "to do" list not only changed, but opened Saul up to a whole new way of life. Even his name changed. Saul is better known to us as Paul, the apostle of Jesus Christ.
How about our "to do" list?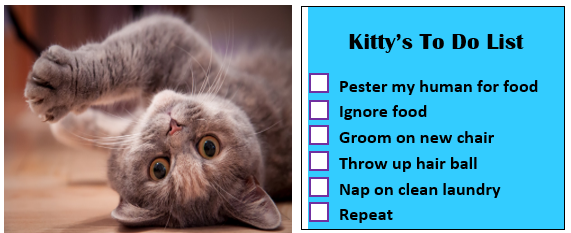 Unlike Kitty's "to do" list, most of us have reasonable tasks on our list. Whether they are reasonable or not, how often do we get through our list without interruptions?
How do we react when a wrench is thrown into our "to do" list?
AHHH! PANIC!
GRRR! ANGER!
UGGH! FRUSTRATION!
WHAT IF ON A SMALLER SCALE, GOD IS THROWING IN A WRENCH AS AN ACT OF LOVE?
RINNNGG! GOD THREW A WRENCH!
Answer the phone! Plant a seed of hope in someone's life!
BUZZZZ!  GOD THREW A WRENCH!
Answer the text! There's a new opportunity for you!
HELLO! GOD THREW A WRENCH!
Respond to your family! Share in the excitement of their day!
Imagine the joy and blessing we would experience if in faith we follow God when He throws a wrench in our "to do" list!
Remember, all those wrenches aren't always bad.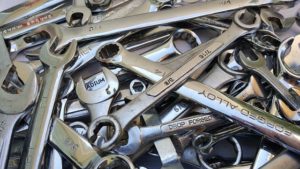 Sometimes, they are acts of love.
Many, Lord my God, are the wonders you have done, the things you planned for us.
None can compare with you; were I to speak and tell of your deeds,
they would be too many to declare. Psalm 40:5 NIV
We all want to accomplish what's on our "to do" list. But let's be open to God's "to do" list for us too. What does He want us to do today? Let's keep our eyes open, listen to the Holy Spirit and in faith allow Him to guide us throughout the day.
For this God is our God for ever and ever; he will be our guide even to the end. Psalm 48:14
We are not meant to stop for every interruption, but let's not be too quick to ignore them all. We never know what blessing God may have on His "to do" list for us today.
For more encouragement listen to the song; "Where You Are" by Run51 on YouTube.
REFLECTION
Have you missed out by focusing only on your "to do" list? Next time you are interrupted, could you ask God if He is throwing the wrench in your plans?
PRAYER
Heavenly Father, as I write Psalm 48:14 and say it aloud, please guide me throughout each day. Help me to be open to Your "to do" list even if it interrupts my plans. In Jesus name. Amen.
IN FAITH FOLLOW GOD'S "TO DO" LIST
I would love to connect with you on my website or Facebook page!
Please subscribe for free to receive my blogs directly to your email.
Thanks so much!
May your day be filled with love and laughter!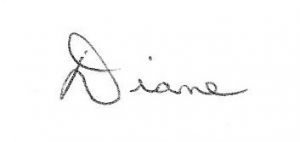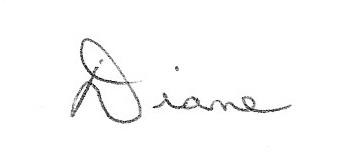 For information on making Jesus Christ your Savior, email me or visit, http://www.peacewithgod.net/
________________________________________________________________________________________________
*Pharisee- Philippians 3:5, Judge- Acts 8:1,
1 Story of Saul, Acts 9:1-19
Photo path, Monika P, pixabay
Photo cat, Richipixa, pixabay
Photo wrenches, First-Last, pixabay