Roses! What do you know about them? Take the rose quiz and see!
How old is the rose? 25,000 years, 35 million years or 50 million years old?
What size is the largest rose bush? 60 feet, 1,000 feet or 8,000 feet?
How many varieties of roses exist today? 150, 3,200 or 7,500?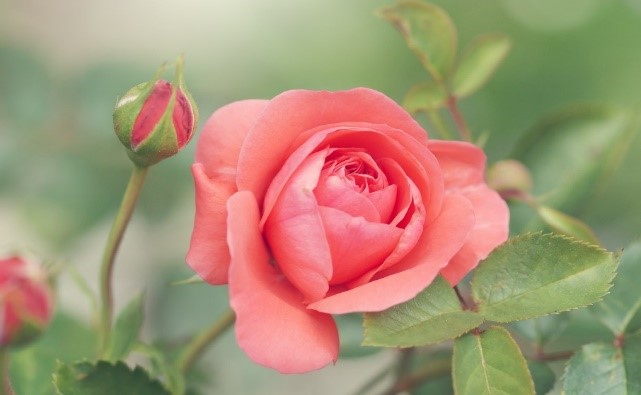 Who knew that the rose was 35-million years old? The rose revealed its age in a fossil discovered in Florissant, Colorado.1
If you go to Tombstone, Arizona, you'll see a white Lady Banksia rose bush with a 6' diameter trunk.  As the largest rose bush, it spreads 8,000 square feet over an arbor that could shelter 150 people. 1
Did you guess 150, or 7,500 varieties of roses? Either way, you may be right. There are 150 varieties of roses, but thousands of hybrids. 2  The world's largest private rose garden in Cavriglia, Italy, showcases over 7,500 varieties. 1
HOW DID YOU DO?
Before writing this blog, I knew zilch!  But I found that planting roses, is like planting faith in our hearts. So, why don't we plant both!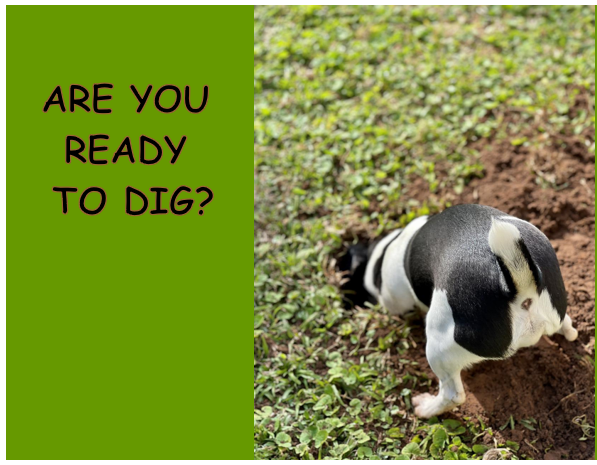 SOIL
Whether planting roses or faith, it all starts with the soil.  Let's look at 3 types.
1. SANDY SOIL
Matthew chapter 13 tells the parable of the Sower sowing his seed in different soils. One soil was rocky.
Other seeds fell on rocky ground, where they didn't have much soil. They sprang up immediately,
 because the soil wasn't deep. Matthew 13:5 TLV
This rocky ground is similar to sandy soil. Sandy soil is comprised of small eroded rocks with no deep soil. It's unable to hold water, nutrients or roots for very long.

A rose planted in this soil can't survive. Neither can faith in our sandy hearts.
 The shallow, rocky soil represents the heart of a man who hears the message and receives it with real joy, but he doesn't have much depth in his life, and the seeds don't root very deeply, and after a while when trouble comes, or persecution begins because of his beliefs, his enthusiasm fades, and he drops out. 
Matthew 13:20-21 TLV
2. CLAY SOIL
Have you ever tried to grow plants in clay soil? After a heavy rain, it holds the water drowning any roots. Without water, it becomes hard and dry so the roots can't take hold.
When our hearts are hard, faith in God can't take hold either.
We have our part with Christ if we go on to the end and believe in him as we did at first.
God is still saying now, `Today, when you hear me speak, do not make your hearts hard.
That is what happened when the people turned against me.'
 Hebrews 3:14-15 WE
3. ORGANIC SOIL
WHAT IS ORGANIC SOIL?
Often called "living" soil, it absorbs the nutrients around it, free from poisonous pesticides and additives.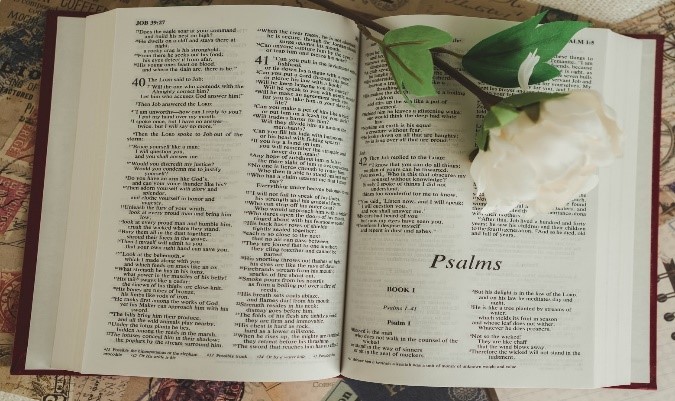 WHAT ABOUT OUR HEARTS?
God created us to have "living" hearts where we absorb nutrients from Him. Our lives are often sprayed with poisonous words and events. But God can cleanse us of the poisons in our lives and plant new life into our hearts.
Therefore, if anyone is in Christ, he is a new creation; old things have passed away; behold, all things have become new. 2 Corinthians 5:7
COMBINATION SOIL
There is no such thing as the perfect soil.  A combination of clay, sand and organic grows the best roses. 3 Mixing organic soil with imperfect sandy and clay soil, softens the soil and enhances the benefits of each.
WE AREN'T PERFECT EITHER.
We may want a 100% organic heart, but we all probably have a little clay or sand mixed in. However, our loving God can use everything for good, even our imperfect hearts.
GOD CAN TURN OUR SANDY, SHALLOW SOIL INTO DISCERNMENT.
Like roots don't take hold in sandy soil, discernment can prevent evil from taking root in our hearts. Discernment in our hearts acts as a filter identifying truth from lies.
GOD CAN TURN OUR HARD, CLAY SOIL INTO STRENGTH.
When we discern evil, the clay gives us strength to rebel against it and stand our ground.
Organic soil binds together the sandy and clay soils creating soft soil. Our faith and relationship with our loving God, binds together the imperfect soil in our hearts creating soft, teachable hearts.
ROOTS
Whether growing roses or faith, it takes the right soil to produce strong roots.
Acting as a strong anchor, the roots of roses keep them upright.  They absorb nutrients from the sun and water, storing some for dormant seasons.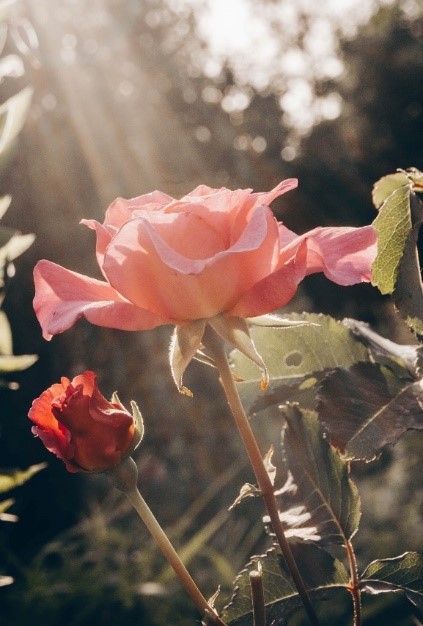 HOW ABOUT OUR ROOTS?
We develop strong roots in our hearts by absorbing nutrients from the water of God's Word and the light of the Son.
Following the Lord's instructions, listening and applying His teachings will be an anchor to our relationship with Him. When we experience difficult or dormant times, even if we don't feel His presence, we can have faith that He is there to help us stay upright.
ARE YOU READY TO BLOOM?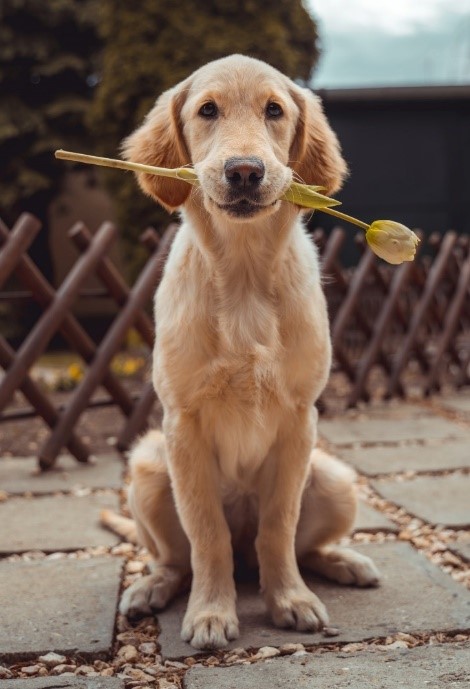 When the rose blooms, it shares its pollen feeding bees, butterflies and birds.  It provides nourishment for their infants and establishes new roses.
When we bloom, our words and actions can nourish development or salvation in others. Before we know it, we have planted an entire garden!  Like the Sower's seed;
But he who received seed on the good ground is he who hears the word and understands it, who indeed bears fruit and produces: some a hundredfold, some sixty, some thirty." Matthew 13: 23
By faith,
we can trust God to combine the imperfect soils in our hearts
to create something beautiful.
He can grow a beautiful heart in us just like we grow a beautiful rose.
REFLECTION
What kind of soil fills your heart?
PRAYER
Heavenly Father, as I write Matthew 13:23 and say it aloud, soften my heart. Use the imperfect soils in my heart to bear fruit and create something beautiful. In Jesus name, Amen.
PLANT FAITH IN GOOD SOIL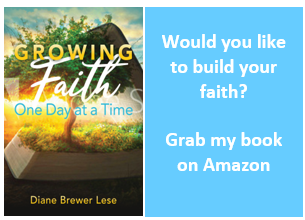 https://www.amazon.com/Growing-faith-one-day-time/dp
May your day be filled with love and laughter!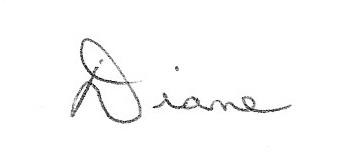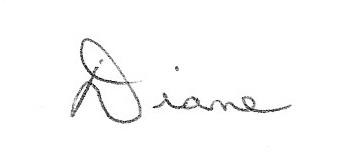 For information on making Jesus Christ your Savior, email me or visit, http://www.peacewithgod.net/
_______________________________________________________________________________________________
1 rosefarm.com
2 gardenia.net
3 gardeningknowhow.com
Photo pink rose, Shannon Ferguson
Photo dog digging, Theron Beukes
Photo soil, Nadja Donaver
Photo Bible, Listje
Photo rose/sunlight, Anastasiia Mala
Photo dog/rose, Richard Brutyo