Ahh! That first cup of coffee in the morning! Over 66% of all American adults enjoy a cup of coffee daily.1 Are you one of them? If so, how do you brew your coffee?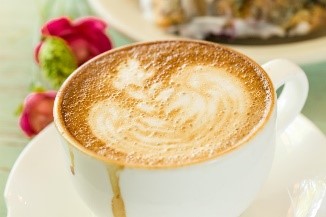 Coffee brewing has evolved from roasting coffee beans in a frying pan to the single serve electric brewers of today. But what happened in between these methods?
There is the French Press method, invented in 1806, which steeps the beans in hot water and presses them away from the liquid. In 1822 steaming coffee began with the siphon pot.
Then came percolators in 1889. This process continually cycles boiling water through the grounds. But watch out! The high temperatures can over cook the coffee grounds producing a bitter flavor.
Since then, brewing methods and coffee have continued to evolve into favorites like espresso, lattes, cappuccinos and many more.2
LIKE WE BREW COFFEE,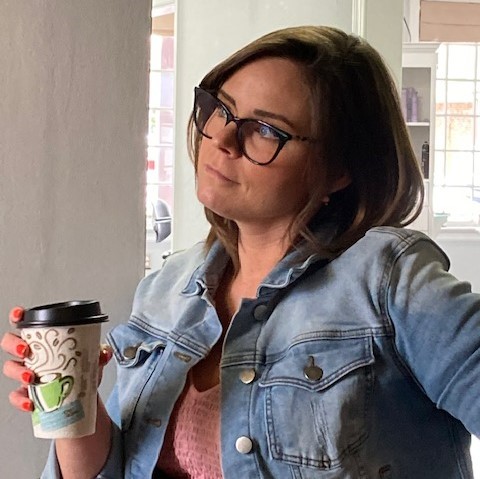 WE BREW THOUGHTS.
Some thoughts are pleasant making us want to savor them like a good cup of coffee. Other negative thoughts get stuck percolating in our minds.
As we continuously cycle these negative thoughts through our minds, they heat up our reactions producing anger, fear and frustration. Like over percolated coffee, they produce a bitter flavor.
HOW DO WE STOP THESE NEGATIVE THOUGHTS FROM PERCOLATING?
By listening to the Holy Spirit.
I will instruct you and teach you in the way you should go;
 I will guide you with My eye,
Psalm 32:8
"Teach" in the Hebrew means to flow, direct, instruct.3
A good coffee maker directs the flow of the coffee stopping the cycle before it reaches a boil. Like the Holy Spirit teaches us to direct the flow of our thoughts and stop them before our reactions heat up.
We demolish arguments and every pretension that sets itself up
against the knowledge of God,
 and we take captive every thought to make it obedient to Christ,
 2 Corinthians 10:5 NIV
WHAT IF I OVER PERCOLATE?
As we hear things going on in the world today, it is easy to get stuck percolating negative thoughts. Then the bitter flavor grows as we think about certain people, situations and the economy.
HOW DO WE GET RID OF OVER PERCOLATED COFFEE?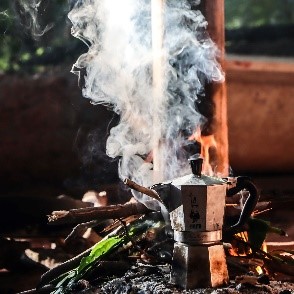 WE POUR IT OUT!
HOW DO WE GET RID OF OVER PERCOLATED THOUGHTS?
WE POUR THEM OUT IN PRAYER!
In prayer, we redirect negative thoughts to the sweet victory possible through the Lord.
For though we walk in the world,
we do not fight according to this world's rules of warfare.
The weapons of the war we're fighting are not of this world but are powered by God
and effective at tearing down the strongholds erected against His truth,
2 Corinthians 10:3-4 Voice
As we brew our daily cup of coffee, let's not brew any negative thoughts. Let's capture them and in faith brew sweet, victorious prayer. 4 It's like adding sweetener to a good cup of coffee.
Remember that our loving Lord has a plan, (Jeremiah 29:11). His victory may not look like we imagine, but He will be victorious and give us peace.
These things I have spoken to you, that in Me you may have peace.
 In the world you will have tribulation; but be of good cheer,
 I have overcome the world,"
John 16:33
The Lord knows exactly what we face. He has gone before us and will never leave us because He loves us so much.  
And the Lord, He is the One who goes before you. 
He will be with you, He will not leave you nor forsake you;
o not fear nor be dismayed,"
Deuteronomy 31:8.

REFLECTION
Do you have any over percolated thoughts? Can you pour them out in prayer?
PRAYER
Heavenly Father as I write, 2 Corinthians 10:5, and say it aloud, show me any over percolated thoughts. Help me to take them captive and pray in faith. In Jesus name, Amen.
BY FAITH BREW SWEET VICTORY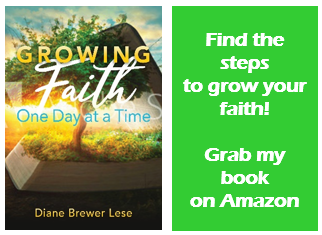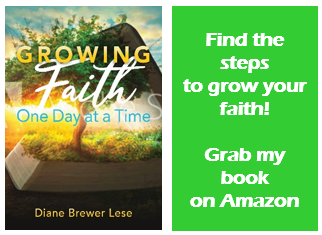 May your day be filled with love and laughter!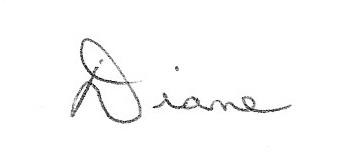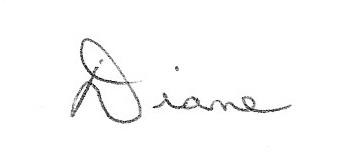 ________________________________________________________________________________________________
For information on making Jesus Christ your Savior, email me or visit, http://www.peacewithgod.net/
1 National Coffee Association 2022 trends
2 Coffee information; Goodhouskeeping.com, Wikipedia, caffeinefiend.co
3 Strong's Concordance #3384
4 For more information on prayer see my blog: Faith & Prayer – HIT THE NAIL ON THE HEAD! – DianeLese
Photo cup, Jordan Christain
Photo woman, courtesy Erin Weaver
Photo percolator, wheredidshegothistime
Photo (last) cup, polymanu