Look at your feet.  How would you describe the shoes you are wearing?


OUR RELATIONSHIP WITH JESUS CAN BE LIKE THE SHOES WE WEAR.
HOW ABOUT THE FIT?
Two unique personalities fit together to form a relationship. When they have a lot in common, the fit is just right, like a good pair of shoes.  As we walk through life, we find support in both the relationship, and the shoes.
The Lord created us to have a relationship with Him that fits just right. Walking through life with Him, we gain a support that can handle any terrain.  With Him, we find the right fit by allowing Him to mold and use the gifts, talents and personality He gave us.
There are diversities of gifts, but the same Spirit. 
There are differences of ministries, but the same Lord.
 And there are diversities of activities, but it is the same God who works all in all.  
But the manifestation of the Spirit is given to each one for the profit of all: 
1 Corinthians 12: 4-7
TOO LARGE, TOO SMALL OR JUST RIGHT?
In searching for the right fit, we may look to others as role models.  There can be a lot of value in what they do, but ultimately, we need to find our unique fit.
Finding the right fit is like finding the right fitting shoes.
Aren't ill-fitting shoes difficult to walk in?
If they are too small, our discomfort makes us grimace as we walk. Modeling ourselves after someone who imposes strict requirements on themselves, may feel like cramming our feet into shoes that are too small.
Modeling ourselves after someone whose schedule is jam packed serving the Lord, may feel like walking in shoes that are too large.  We can't keep up with them like we can't keep on large shoes.
In either case, like too large or too small shoes, after a few steps we get frustrated with our attempts and give up.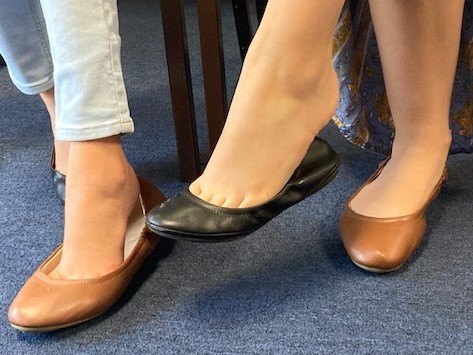 If neither shoe fits, don't give up!
Just change shoes!
Every shoe we try won't be the right fit. Likewise, everything our role model does won't be the right fit for us either.
For just as we have many parts in one body—and all the parts do not have the same function—
 so, we, who are many, are one body in Messiah and everyone parts of one another. 
We have gifts that differ according to the grace that was given to us 
Romans 12:4-6a
Our fit is unique!
The Lord does not want a relationship only based on strict requirements or a jam-packed schedule, but based on love.   It will be a relationship that is as unique as it is with any individual.
POLISHED OR SCUFFED?
Do you own a pair of badly scuffed shoes that you love?  No matter how bad they look, we have faith that they will carry us wherever we need to go. Well, at least until they totally wear out.
Life is not always easy, is it?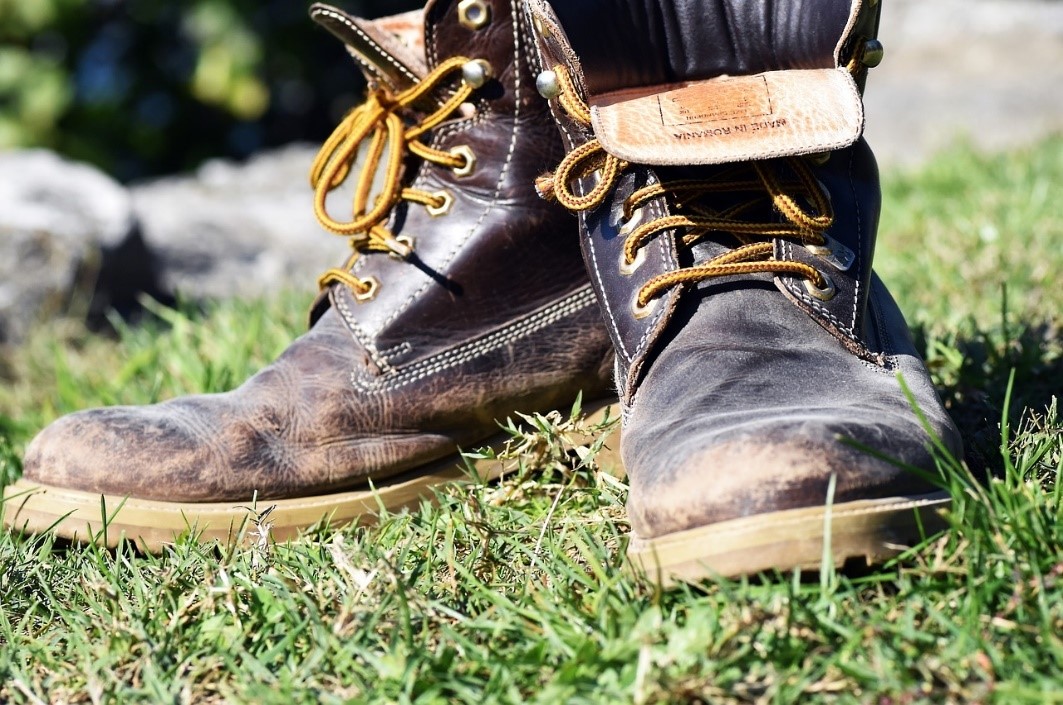 Along the way, we get scuffed like our shoes.
The Lord loves us, scuffs and all. Like we can polish the scuffs on our shoes, the Lord can heal the scuffs on our hearts.
In our relationship with Him, He wants us to have faith in His ability to carry us wherever we need to go. Unlike our comfortable, scuffed shoes, He will never wear out!
Even to your old age and gray hairs I am he, I am he who will sustain you.
I have made you and I will carry you;
 I will sustain you and I will rescue you.
Isaiah 46:4 NIV
OLD OR NEW?
Buying new shoes comes with a little uncertainty.  Until we walk in them for a while, we won't know how they will feel. We buy new shoes with the faith that they will be as comfortable as our old ones.
Whether our relationship with the Lord is old or new, following His commandments and the leading of the Holy Spirit, can come with a little uncertainty.  It is an act of faith.  The longer we walk with the Lord, the more comfortable we become.
For we walk by faith, not by sight. 2 Corinthians 5:7
Old habits and relationships can feel as comfortable as an old, broken in pair of shoes. Even if they are detrimental, they can be difficult to give up.  Sometimes to grow our relationship with the Lord means walking away from detrimental relationships or habits. In faith, we change our shoes to walk into a new, better life with Jesus Christ.
Therefore, we were buried with Him through baptism into death,
that just as Christ was raised from the dead by the glory of the Father, 
even so we also should walk in newness of life.
Romans 6:4
When we ask, the Lord will lead us into a relationship with the right fit.
One that uses the unique combination of our personality, gifts and talents for our good and His glory.
FINDING THE RIGHT FIT, MAY SIMPLY MEAN CHANGING OUR SHOES.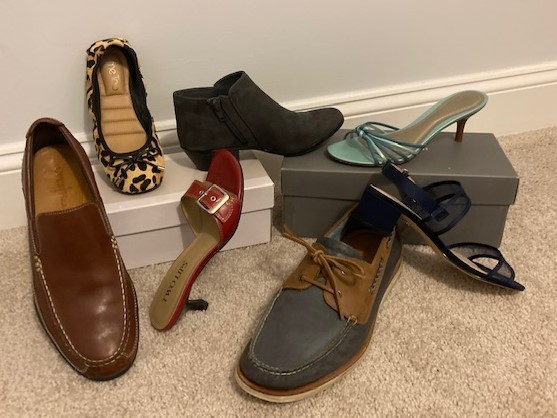 REFLECTION
Have you found your unique fit with the Lord?
PRAYER
Heavenly Father, as I write Romans 12:4-6a, and say it aloud, fit me into my unique relationship with You. If needed, help me to change my shoes. In Jesus name, Amen.
IN FAITH GET THE RIGHT FIT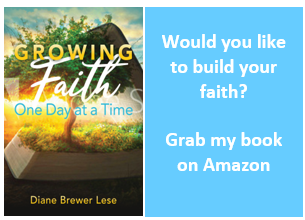 May your day be filled with love and laughter!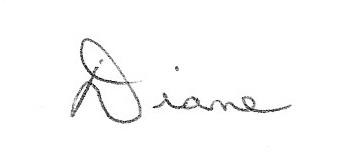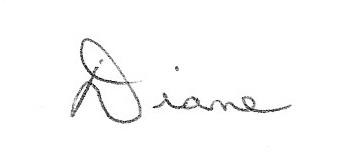 ________________________________________________________________________________________________For information on making Jesus Christ your Savior, email me or visit, http://www.peacewithgod.net/
Photo scuffed shoes, Ornella Sannazzaro
Photo group shoes courtesy of Or HaOlam
Photo shoes courtesy of Isabella, Mayerli