Recipe For
Vanilla Orange infused Honey
Directions:
Prepare the ingredients; chop the vanilla bean, zest ½ of the orange. Be sure to use raw, pure, unpasteurized honey.
Place vanilla bean and orange zest in a glass jar.
Fill jar with honey completely immersing vanilla and orange.
Tightly close Place jar in a sunny windowsill so that the warmth will infuse the contents.
Daily turn the jar over to slightly mix the contents and ensure the vanilla and orange stay immersed.
Infuse the mix for one – four weeks. The flavor becomes stronger the longer it is infused.
Store it in a cool, dark place after removing the vanilla & orange.1
If you like the sound of this recipe, there are lots of other great combinations for infusing. What can we infuse besides honey?
HOW ABOUT INFUSING OUR HEARTS AND MINDS?
Merriam Webster defines infuse as:
To cause to be permeated with something that alters usually for the better; to inspire.
Try out this recipe to inspire and alter ourselves for the better!
Recipe for
Scripture Infused Hearts & Minds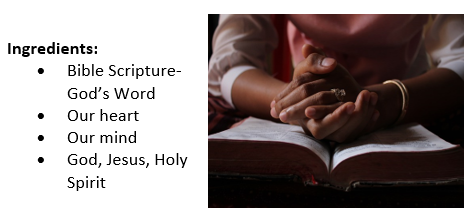 Directions:
Prepare the ingredients with a zest for infusing our hearts and minds.
A teaspoon of other's interpretations of the scriptures can be a beneficial addition. But, be sure the main ingredient is the pure, raw, undiluted Word of God. (Psalm 12:6)
Place our hearts and minds in God's loving hands by praying that the Holy Spirit would guide our time in the Bible. (1 Corinthians 2:9-12)
Fill our hearts and minds with God's Word completely immersing ourselves in it. (Joshua 1:8)
How do we do that? By reading, studying, meditating, praying and memorizing it. That seems like a big time commitment, doesn't it?
It's okay to start out small. If we prepared the honey infusion, but only kept it immersed 15 minutes, we would still get a small taste of good flavors. Giving 15 minutes of our time to God's Word will still give us a small taste of His goodness. Keep in mind, that whether it is infusing honey or God's Word, the best results from infusion comes from longer immersion times.
Tightly close our minds, (and the door), to distractions. Like the tightly closed jar set on the windowsill, this creates the climate for infusing the flavors, the essence of His Word in us. (Psalm 46:10)
Daily read and think about God's Word. It will mix the contents into your life, instilling it into your heart and mind. (Matthew 6:33)
If we immerse the vanilla for a few days, remove it for a few weeks, then immerse it again, the vanilla flavor will be weak. Immersing ourselves in God's Word is the same. To receive the strongest flavor from either, immersion should be daily.
Infuse God's Word not for 1-4 weeks, but forever. (Deuteronomy 28:1-3)
Just like the honey, the longer time it is infused, the stronger the flavor becomes.  Not convinced? Try infusing God's Word for a few weeks and see what a difference it makes.
Store God's Word in our hearts and minds.
Your word I have hidden in my heart, That I might not sin against You. Psalm 119:11
Infusing the honey with vanilla and orange gives it a specific taste.
But what if that flavor is too sour or bland?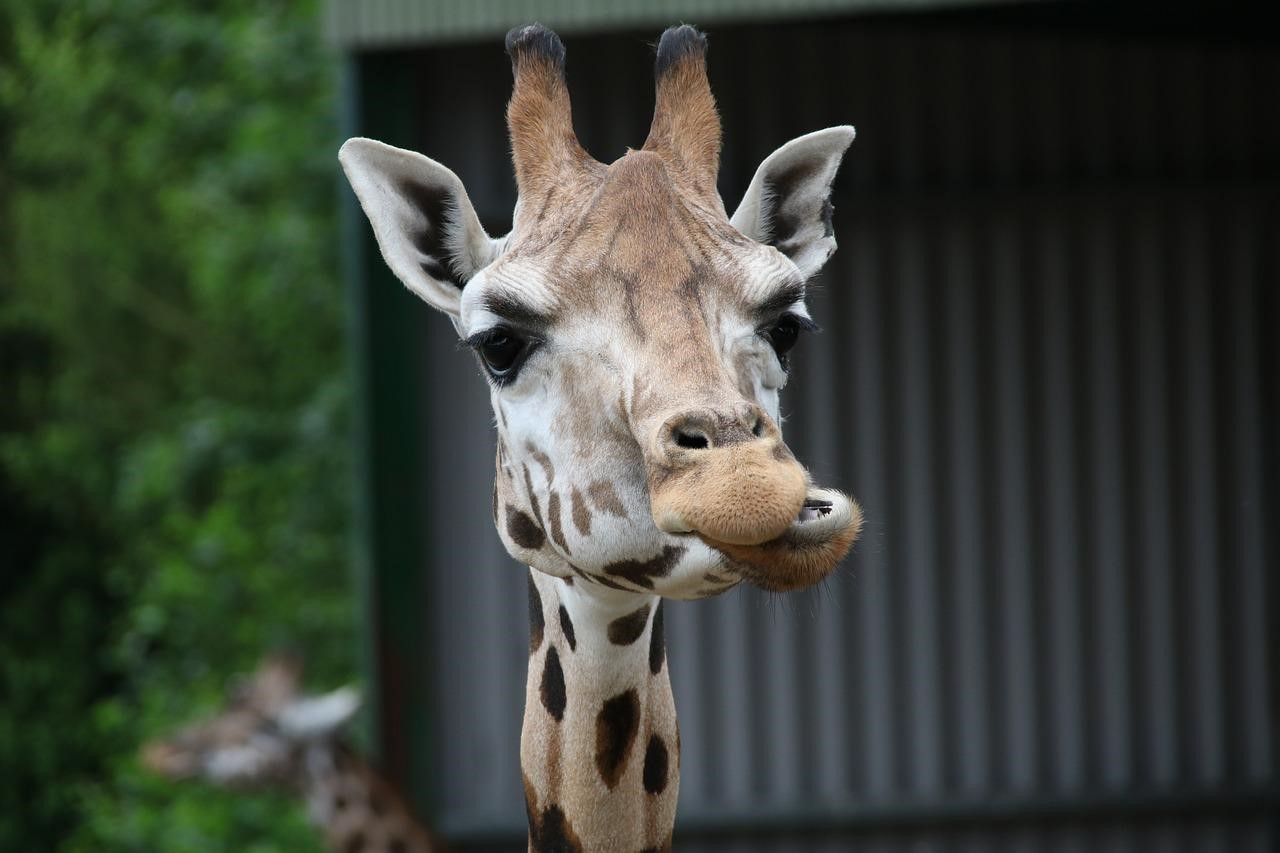 Then infuse the specific ingredients you need to change the flavor!
HOW ABOUT OUR LIVES?
By infusing specific scriptures, we can change the sour, bland or other undesirable flavors in our lives too. Infusing ourselves with God's Word, and following His recipe, alters us for the better.
WOULD YOU LIKE TO CHANGE FLAVORS?
TRY THESE!
IS THE FLAVOR OF ANXIETY TOO STRONG?
Try God's recipe to remove it.
Cast all your anxiety on him because he cares for you.
1 Peter 5:7 NIV
IS THE FLAVOR OF DEPRESSION TOO RICH?
Infuse yourself with hope.
For I know the thoughts that I think towards you, says the Lord,
thoughts of peace and not of evil, to give you a future and a hope.
Jeremiah 29:11
IS THE FLAVOR OF UNFORGIVENESS TOO BITTER?
Inject some forgiveness.
And whenever you stand praying, if you have anything against anyone,
forgive him, that your Father in heaven may also forgive you your trespasses. 
Mark 11:25
IS THE FLAVOR OF FEAR TOO SPICY?
Infuse yourself with peace.
You will keep him in perfect peace, whose mind is stayed on You,
Because he trusts in You.
 Isaiah 26:3
IS THE FLAVOR OF REJECTION TOO SOUR?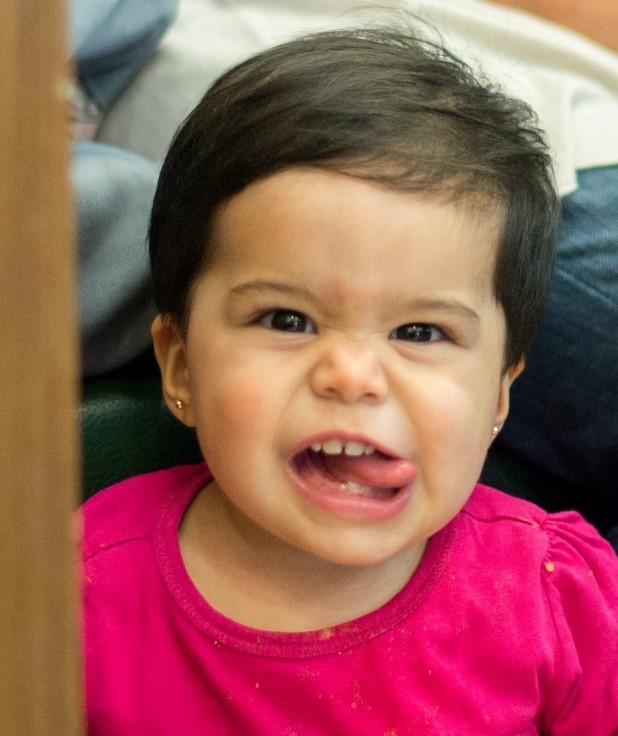 Infuse yourself with acceptance.
Can a woman forget her nursing child, and not have compassion on the son of her womb?
Surely, they may forget, Yet I will not forget you.
See, I have inscribed you on the palms of My hands;
 Your walls are continually before Me.
 Isaiah 49:15-16
Doesn't it take faith to purchase ingredients and invest the time to try any new recipe?  So too, it takes faith to try a new recipe using God's Word. But our faith is rewarded.
WHAT IS THE REWARD?
Building a relationship with Christ
Finding His recipe for our lives
Learning tools to face any problem
Becoming immersed in His flavors of hope, peace, joy and love
And so much more!
God's Word is His recipe of love. Infusing it in our lives, infuses us with His love.
REFLECTION
Do you have any undesirable flavors in your life? Can you try infusing yourself with God's Word?
PRAYER
Heavenly Father, as I write Psalm 119:11 and say it aloud, give me a zest to infuse Your Word in my life.  Reveal Your recipe for my life and help me to eliminate any undesirable flavors. In Jesus name, Amen.
IN FAITH, INFUSE GOD'S WORD IN YOUR LIFE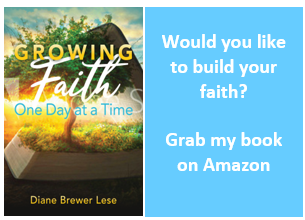 https://www.amazon.com/Growing-faith-one-day-time/dp
May your day be filled with love and laughter!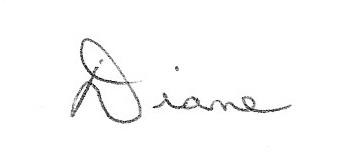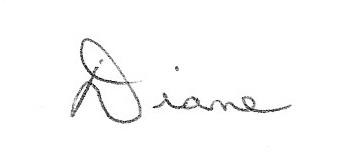 For information on making Jesus Christ your Savior, email me or visit, http://www.peacewithgod.net/
________________________________________________________________________________________________
1Readynutrition.com, mountainroseherbs.com
Photo honey, Mariana Ibanez
Photo Bible, Tep Ro
Photo giraffe, Kevinsphotos
Photo girl, Adriana Elias