How would you describe this plant? Dried up? Withering? On its way out?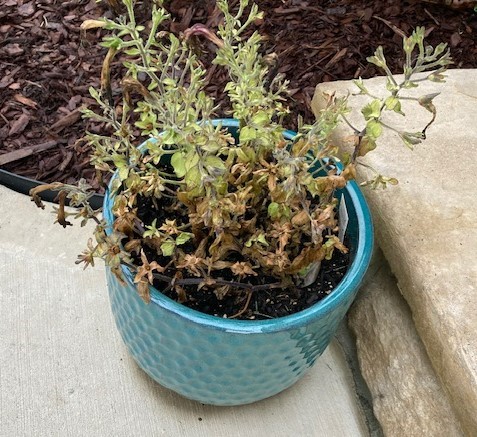 That about sums it up, doesn't it?  Sadly, I admit this poor petunia was my plant.  I say "was" because it literally bit the dust.
What did my plant need to flourish?
Connections to sunlight and water.
What connection was my plant missing?
I had no idea. It sat outside in the sun and I watered it. Wasn't that enough? Humm. Obviously, I missed providing enough of the right connections.
At the first sign my petunia was in trouble, I should have made a connection. That is connecting the hose to the spigot to water the plant more.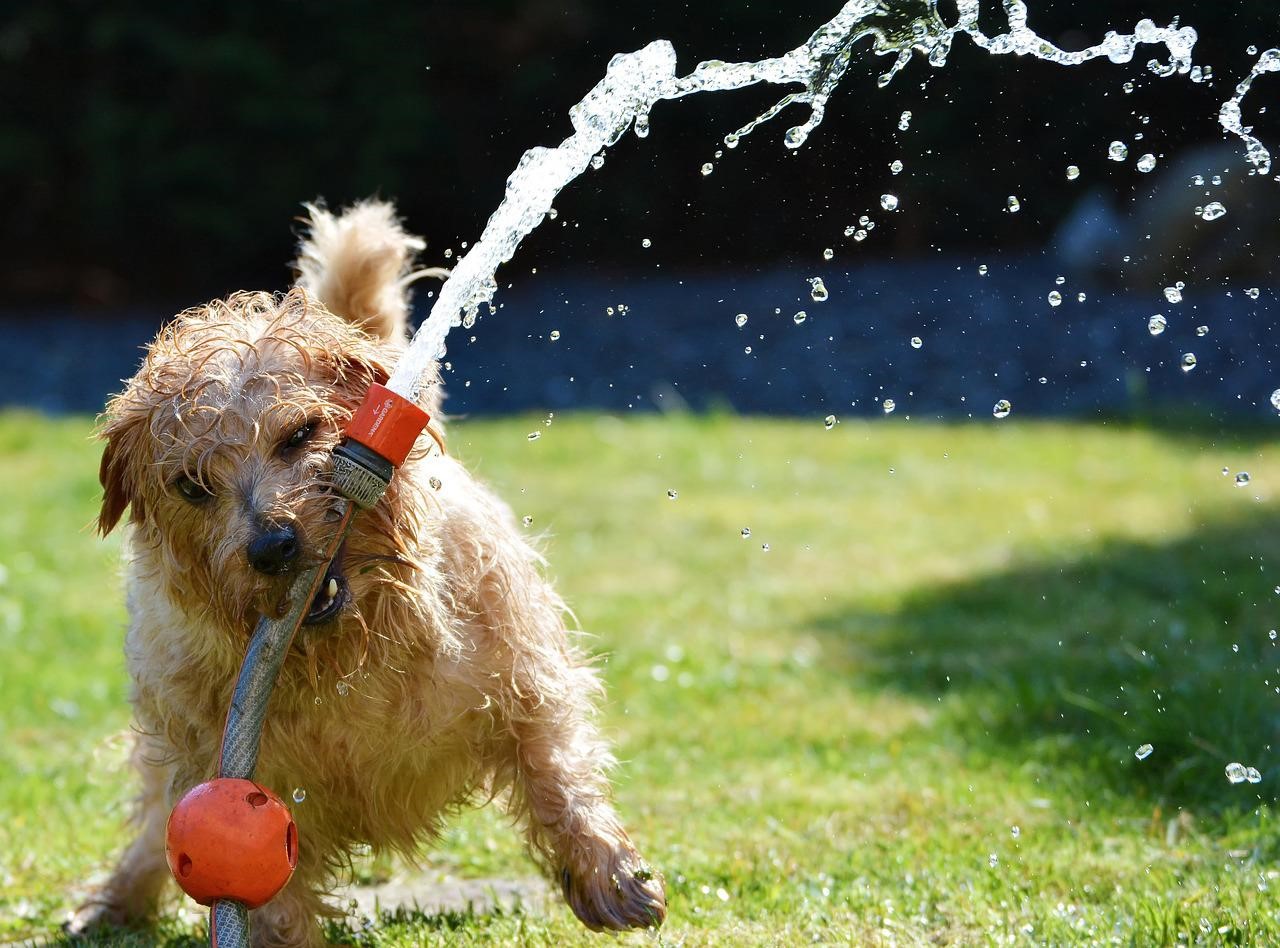 Even a dog figured that one out!
But since I didn't figure out the trouble, I needed to connect with someone having a green thumb for answers.
WHAT HAPPENS WHEN WE HAVE TROUBLES?
Do we flourish in spite of the trouble or like my plant wither because of it? Do we miss connecting to what we need or do we make connections?
If my plant withered because it missed connecting, what happens when we don't connect? When troubles come, will we wither too?
MERRIAM- WEBSTER DICTIONARY DEFINES "WITHER" AS;
TO LOSE VITALITY, FORCE.
TROUBLES COME AND BAM!
Who tags along?
Discouragement, fear and negativity!
"Don't forget me!" shouts self-pity!  Then pride whispers, "I can handle trouble alone."
Watch out!
They all work together to make us wither.
BUT DON'T BE DISCOURAGED.
WE DON'T HAVE TO WITHER!
Our loving God did not create us to handle troubles alone. He created us to connect.  With the right connections we can flourish!
WHICH CONNECTIONS?
TRY THESE TWO!
1. CONNECT TO THE LORD
My plant needed to connect with water and sun. Rather than SUN, we need to connect with the SON, Jesus.
By connecting to the loving Son, and absorbing the water of His Word, (Ephesians 5:26), we will flourish in spite of trouble.  He will make us feel like this garden rather than my withered plant.
The Lord will guide you continually, and satisfy your soul in drought, and strengthen your bones; You shall be like a watered garden, and like a spring of water, whose waters do not fail. Isaiah 58:11
2. CONNECT TO PEOPLE.
Remember who tags along with trouble?
Those tag-a-longs like pride and discouragement, will push us into isolation. But connecting with people can help us flourish.
People, especially those with a strong connection to the Lord, keep us from withering. They water us with their encouragement, prayer, provision, counsel, love and so much more.
And let us consider how we may spur one another on toward love and good deeds, not giving up meeting together, as some are in the habit of doing, but encouraging one another—
and all the more as you see the Day approaching.
Hebrews 10:24-25 NIV
We may not all have green thumbs, but our loving Lord has filled each of us with a unique blend of knowledge, gifts and talents. Acting as the hands and feet of Jesus, we can connect and help others flourish.
GUESS WHAT HAPPENS THEN?
WE WILL FLOURISH TOO!
From Him the whole body, (of believers), joined and held together by every supporting ligament,
grows and builds itself up in love, as each part does its work.
Ephesians 4:16 NIV
CONNECTING TAKES FAITH.
FAITH TO STEP OUT OF OUR COMFORT ZONE
&
FAITH TO STEP UP TO CONNECT.
That step of faith to make connections is worth the rewards. Wouldn't you rather feel like the garden than my withered plant?
It is too little too late for my plant.
BUT IT IS NEVER TOO LITTLE TOO LATE TO FLOURISH WITH THE LORD.

AT THE FIRST SIGN OF TROUBLE, LET'S CHECK OUR CONNECTIONS.
DON'T WITHER FROM MISSING THE RIGHT CONNECTIONS.
STEP OUT AND UP TO CONNECT!
In faith, let's all connect so that we can flourish no matter what troubles come our way!
 Yet in all these things we are more than conquerors through Him who loved us.
Romans 8:37
REFLECTION
Are you connected?  If not, can you take a step to reconnect today?
PRAYER
Heavenly Father, as I write Romans 8:37 and say it aloud, strengthen my faith to step out and up to connect. In Jesus name, Amen.
IN FAITH CONNECT AND FLOURISH!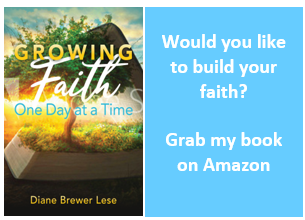 May your day be filled with love and laughter!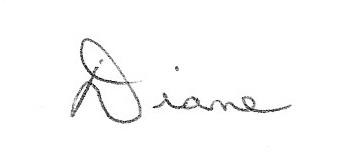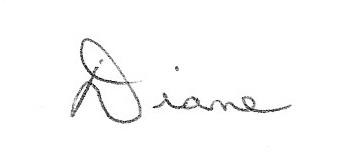 For information on making Jesus Christ your Savior, email me or visit, http://www.peacewithgod.net/
________________________________________________________________________________________________
Dog photo, sevenpixx Andi
Garden photo, Norikio Yamamoto
Blooming petunias photo, Emma Gossett