Order! Order! BAM! BAM! BAM!
The sound of the gavel reverberated throughout the courtroom as the judge pounded the sound block.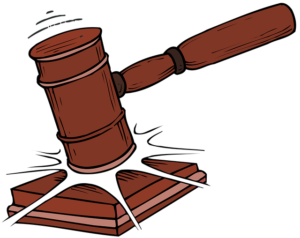 Slowly the noise subsided. All eyes looked to the judge. "Mr. Smith, the prosecution may continue its' case," announced the judge. Standing, Mr. Smith called his next witness. The prosecutor peppered the witness with questions carefully extracting answers that condemned the accused. He continued until he was satisfied that he had proven the accused's guilt.
Now it was time for the defense attorney to cross examine the witness. With a slight smile, the defense attorney approached the first witness stopping directly in front of him. In a gentle tone, she stated,
"I have just 3 questions. My first question is, are you perfect?"
Startled by the unexpected question, the witness nervously laughed, "Ahh, no." Using the same gentle tone, she asked,
"Have you ever done anything wrong?"
The witness peered around the defense attorney in an effort to get direction from the prosecution. As surprised by the questions as his witness, the prosecutor simply shrugged. "Well," the witness replied, "I guess I have. Like you said nobody is perfect."
"This is my last question. If you are imperfect and have done things wrong in your life, can you condemn my imperfect client of doing something wrong?"
"Ahhh, ahhh, I guess not" mumbled the witness.
The prosecution produced six witnesses in all. Each time the defense attorney cross examined a witness, she asked the same three questions. Each time the witness replied with similar answers.
When the prosecution rested their case, the closing arguments were begun.  In her closing argument, the defense attorney proclaimed, "We are all imperfect. Me, you, everyone in this courtroom including my client. Just like each one of us, my client messed up. He made a mistake. He is human. Each witness for the prosecution admitted they could not condemn my client. How can the court condemn my client when even the prosecution's witnesses cannot condemn him? If they are willing to show my client mercy and grace, the court should do likewise and allow my client to go free."
When it was time to render a verdict, the judge announced her decision. Looking directly at the accused she spoke, "I find the accused not guilty. The jury has had mercy on you today. Be grateful and do not repeat this incident. No one condemns you and neither do I.  You are acquitted of all charges and are free to go."
This story may not be based in reality, but there is a similar story in the Bible that is.
In John 8:1-11, a woman is accused of adultery. A crime punishable by stoning. Her accusers were condemning her until the grace of God intervened. Jesus knew the imperfect, human heart. He knew the wrongs each accuser had committed. Just like the defense attorney's questions pierced the hearts of the witnesses, so that the accused was not condemned, Jesus pierced hearts as well. Jesus spoke just one statement resulting in no condemnation for the adulterer.
 So, when they continued asking Him, He (Jesus) raised Himself up and said to them, "He who is without sin among you, let him throw a stone at her first," John 8:7.
Then, like the judge had mercy and acquitted the accused, Jesus had mercy and acquitted the adulterer.
When Jesus had raised Himself up and saw no one but the woman, He said to her, "Woman, where are those accusers of yours? Has no one condemned you?" She said, "No one, Lord."  And Jesus said to her, "Neither do I condemn you; go and sin no more," John 8:10-11
 What if you were on trial?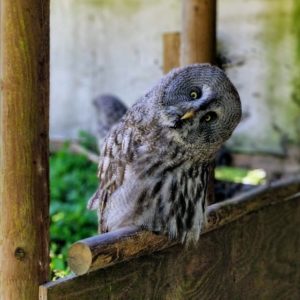 Who me? Yes!
We may not go to court for all the times we have messed up, but we often put ourselves on trial. Our wrong doings haunt and condemn us.  We show grace and mercy to others, but may forget to show grace and mercy to ourselves. Like Jesus showed grace and mercy to the adulterer, he shows grace and mercy to us no matter what we have done.
For all have sinned and fall short of the glory of God, being justified as a gift by His grace through the redemption which is in Christ Jesus, Romans 3:23-24 NAS
He forgives us when we ask to be forgiven and sets us free from our wrong doings.
For as the heavens are high above the earth, So great is His mercy toward those who fear Him; As far as the east is from the west, So far has He removed our transgressions from us. Psalm 103:11-12
But to truly feel free, we have to receive his gift of grace, mercy and forgiveness.
What is grace?
Websters dictionary defines it as, "Divine favor toward man, the mercy of God, divine love or pardon."1
In Ephesians 2:8, it is defined as "favor, gift." 2
 For by grace you have been saved through faith, and that not of yourselves; it is the gift of God, Ephesians 2:8
So, grace is God's gift of loving favor with which he pardons us.
What is mercy?
 Websters dictionary defines it as, "Compassionate treatment of an offender"1
In Ephesians 2:4, it is defined as compassion.3
 But God, who is rich in mercy, because of His great love with which He loved us, Ephesians 2:4
Grace and mercy work hand in hand.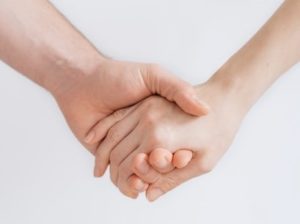 Together they are the compassionate, unmerited favor of God.
We have done nothing to deserve it. Grace and mercy are gifts from our loving God.
Have you opened your gift from God?
Although God's gift is available to us, we don't always receive it. When we do not receive God's gift of grace and mercy, we are like an accused man who condemns himself to prison, even though the judge has mercifully acquitted him. We may be physically free, but emotionally we stay tied to our mistakes as we continue to berate, condemn and torture ourselves over the past.
How do we get past condemning ourselves?
We can get past the condemnation when we take a step of faith. When condemning thoughts come, in faith state God's truth.
There is therefore now no condemnation to those who are in Christ Jesus, who do not walk according to the flesh, but according to the Spirit. Romans 8:1
 In faith, believe that God has set you free.
Therefore if the Son makes you free, you shall be free indeed. John 8:36.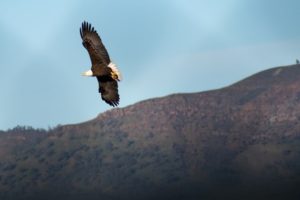 God has extended his loving grace and mercy for your freedom. God wants you to be free. In faith, let's receive God's gift.
REFLECTION
Are you condemning yourself? Would you want someone you love to continually condemn themselves?
PRAYER
Heavenly Father, as I write Psalm 103:11-12, and say it aloud, help me step out in faith to accept your loving grace and mercy. Help me to walk in your love and be free from condemnation.
IN FAITH STEP OUT TO ACCEPT GOD'S GIFT OF GRACE AND MERCY
Please let me know how you like my blog.
You can connect with me on my Facebook page or by email through this website.
Thanks so much!
May your day be filled with love and laughter!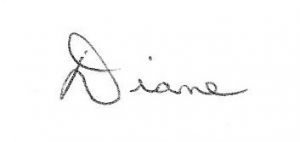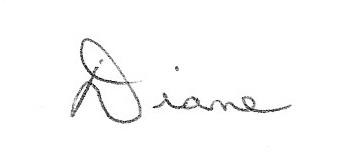 ______________________________________________________________________________
1 webster-dictionasry.org
2 Strong's Concordance #5485
3 Strong's Concordance #1656
Gavel photo by Venita Oberholster, pixabay
Owl photo by Josh Mills, unsplash
Hands photo by Roman Kraft, unsplash
Eagle photo by Elisa Stone, unsplash