The holidays are almost here! Will you be giving gift cards?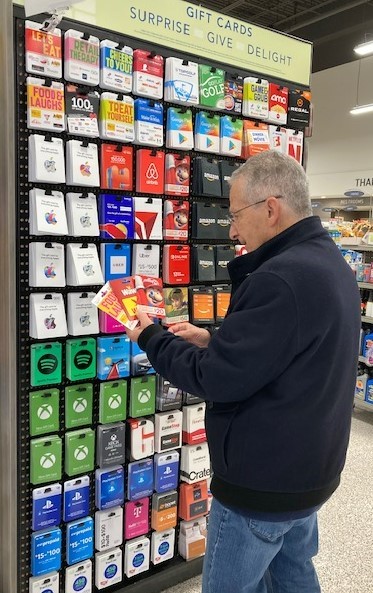 TAKE THIS GIFT CARD QUIZ.
What country sells the most gift cards?
China       Spain      USA
What were the total global sales of gift cards in 2020?
2.95 billion      1.06 million       3.64 million
How many gift cards sold in December 2020 were digital?
67.91%       48.28%        73.25%
LET'S SEE HOW MANY YOU GOT RIGHT!
With over 50% of the market, the USA leads the world in gift cards sales. Not surprisingly, most gift cards are sold in December with 48.28% being digital. As for global sales, in 2020 they reached $295.2 billion! 1
If you receive a gift card this season, watch out! Don't' give any callers your gift card information. It's a scam! And don't be one of the 51% who forgets to use their card. 1
WHAT GIFTS WILL YOU BE GIVING THIS YEAR?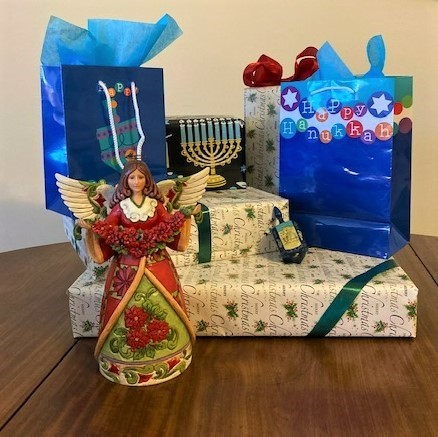 Besides gift cards, there are all the "hot" gifts of the season. However, at some point those will break, wear out or just be thrown aside for a newer gadget.
How about something lasting? Well, that rules out food, clothes or electronics. Umm. Perhaps the perfect gift is one from the heart. Maybe a DIY?
We may not always be successful in giving the perfect, heartfelt gift that lasts. However, there is someone who always does- God.
Every good gift and every perfect gift is from above,
and comes down from the Father of lights,
with whom there is no variation or shadow of turning.
 James 1:7
GOD'S GIFTS ARE FROM HIS HEART OF LOVE.
In His great love for us, He has given us many gifts. This season we celebrate 2 of His miraculous gifts!
MIRACLE #1
During the reign of Antiochus IV, the Jew's temple was desecrated. After retaking the temple, the Jews rededicated it to the Lord. However, there was only enough oil to light the candles for one day. Miraculously, the oil lasted for 8 days!
The miraculous oil may seem like a small gift. But our God loves us so much that even the smallest thing that is important to us is important to Him.
But the very hairs of your head are all numbered.
Do not fear therefore; you are of more value than many sparrows.
 Luke 12:7
Hanukkah is a reminder of the miracle God did when the temple was rededicated to Him. This season, for us, it can be a time of rededicating ourselves to God too.
MIRACLE #2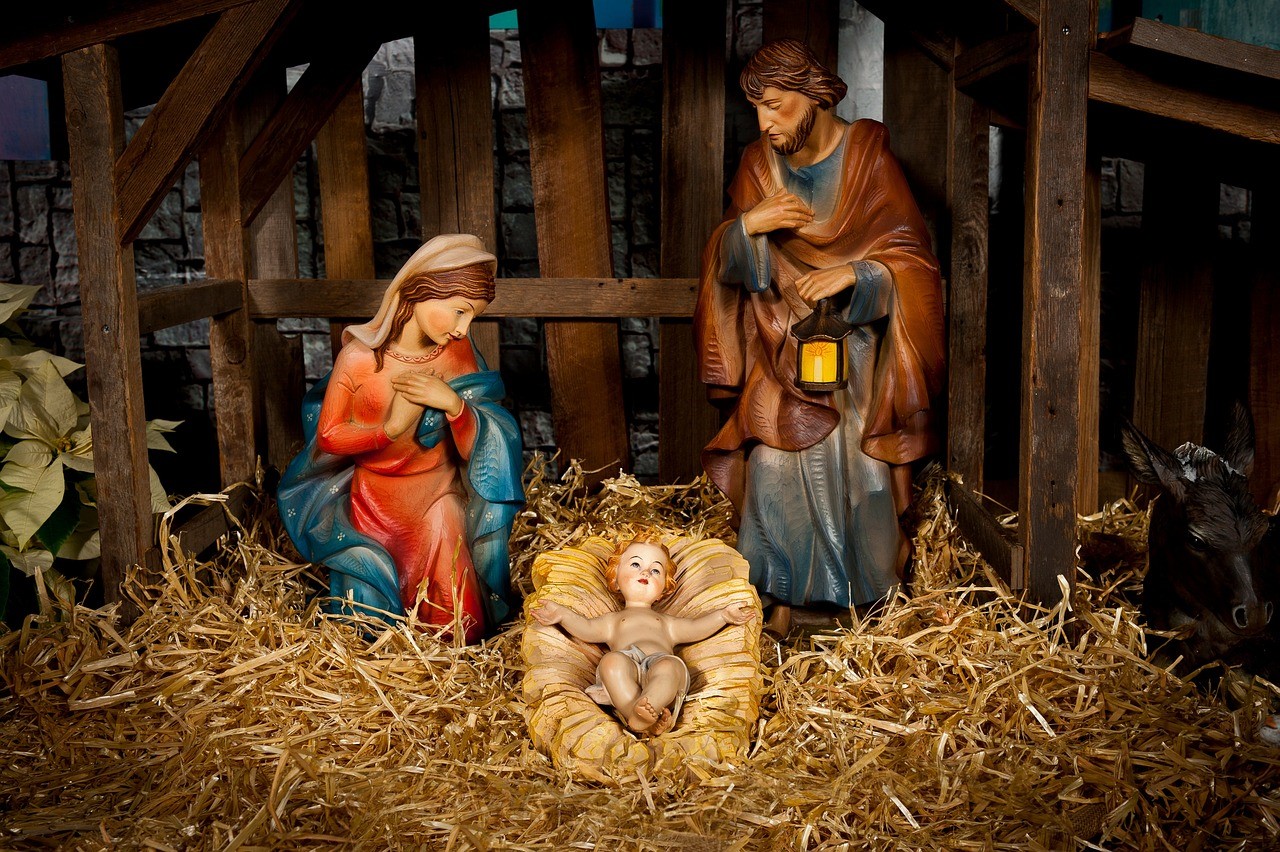 For unto you is born this day in the city of David a Savior,
which is Christ the Lord.
Luke 2:11 KJV
What could be a greater symbol of love than a baby?
A baby, miraculously conceived.
Now the birth of Jesus Christ was as follows:
After His mother Mary was betrothed to Joseph,
 before they came together, she was found with child of the Holy Spirit.
 Matthew 1:18
This baby was a perfect gift of pure love.
For God so loved the world that He gave His only begotten Son,
that whoever believes in Him should not perish
but have everlasting life.
John 3:16
Out of pure love, God sacrificially gave us His Son, Jesus, knowing the pain and suffering Jesus would endure. Out of pure love, Jesus endured it all. In love, both God and Jesus willingly paid the price to give us the gift of eternal life with Them.
Their gift will never wear out, break or need to be replaced with a newer model. It is a lasting, perfect, heartfelt gift of pure love. The value of their gift? Priceless!
WHAT DOES THEIR GIFT COST US?
IT'S FREE.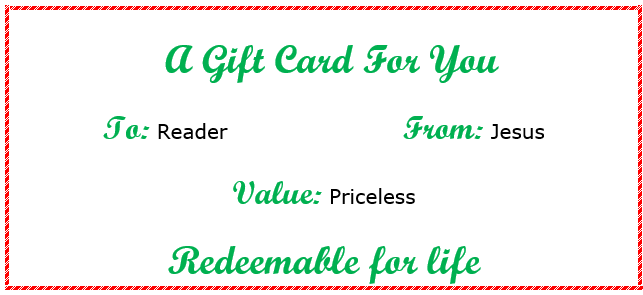 IN THIS SEASON OF GIVING,
ALL IT TAKES
IS A LITTLE FAITH
TO OPEN YOUR HEART AND RECEIVE GOD'S GIFT OF LOVE FOR YOU.
HAVE YOU ALREADY DONE THAT?
Has it been tucked away?  What better time to pull it back out and open it up than at Hanukkah, the time of rededication.
WHAT IF YOU HAVE NEVER OPENED GOD'S GIFT OF LOVE?
What better time to receive it than at Christmas as we remember the birth of His perfect gift of love to us, Jesus. *
REFLECTION
Have you opened up your gift of love from God?
PRAYER
Heavenly Father, as I write John 3:16 and say it aloud, open my heart to believe in You and Jesus, the gift of love You gave for me. Help me to dedicate myself to You. In Jesus name, Amen.
IN FAITH OPEN GOD'S GIFT OF LOVE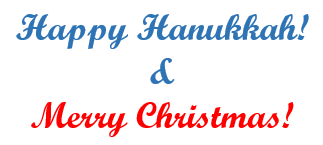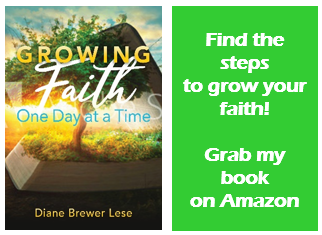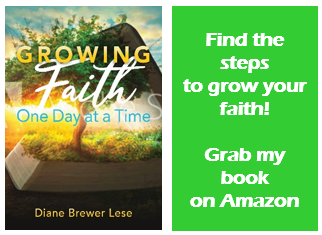 May your day be filled with love and laughter!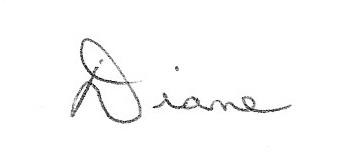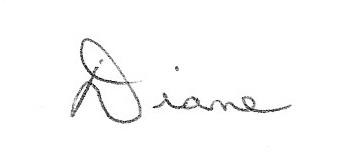 ________________________________________________________________________________________________
*For information on making Jesus Christ your Savior, email me or visit, http://www.peacewithgod.net/
1 savemycent.com
Photo menorah, EvgeniT
Photo nativity, Philip Walenga