Rebecca stumbled. In horror she watched the vase she was carrying fall from her hands and shatter into a million pieces. "Oh no", she quietly mumbled. Her grandmother's vase. The only thing she had of hers.
Tears rolled down her checks at the loss. Overcome with grief she slumped to her knees and sobbed. She had lost so much this past year. One thing after another had been taken away. She felt battered by the changes.
"Why God? Why me?" she questioned.  "What did I do wrong?"
A still, small voice whispered in her mind, "Nothing my child. I love you." Slowly, Rebecca's sobs became shuttering breaths. "Then why, God? Why me?" The voice whispered again, "I removed what you didn't need so you could become the beautiful creation I designed you to be. Open your eyes, look up. I make all things new."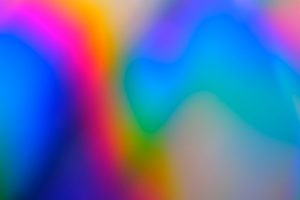 Rebecca lifted her head. Opening her eyes, she was stunned at the sight. The entire room was enveloped in magnificent color reflecting off of the shattered pieces of jagged glass. "You can't put the pieces back, but together we can make something new and beautiful."
Life is full of changes. For many people this has been a year of loss. Loss of loved ones, loss of dreams, friendships, businesses and so much more. It can be heart breaking and overwhelming.
WHY ME?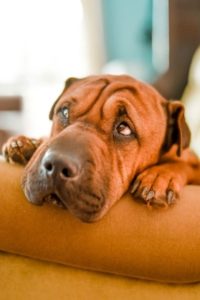 WHAT DID I DO WRONG?
Plenty of us, like Rebecca, assume we did something wrong. When we ask God "Why?" our loving God will answer. If our losses have been impacted by wrong choices or sins, He will gently lead us to repent. But as with Rebecca, that isn't always the case. Sometimes God is just removing things that are preventing us from being who He designed us to be. Other times, loss can simply be a result of evil in this world.
Look at Job in the Bible. God considered Job a righteous man. But what happened?
 
BOOM! He lost 500 oxen & 500 donkeys!
BOOM! He lost 7,000 sheep!
BOOM! He lost 3,000 camels!
BOOM! He lost 7 sons, 3 daughters & numerous servants!
He lost it all in one day!
Talk about having a bad day!
But it wasn't over yet!
BOOM! He was covered with painful boils! 1
So, what did Job do?
He grieved. He complained. He wanted to die. His friends accused him of sinning. They thought God was punishing him. But Job, like Rebecca, had done nothing wrong to cause his loss. Job's loss was the result of evil in the world.
HOW DO I GET THROUGH THE LOSSES?

BY FOCUSING ON WHAT IS AHEAD
God doesn't want us to keep our eyes down focusing on the shattered pieces of our lives. That only grows depression, anger and grief. God wants us to look up so that He can lead us down a new path. A path of hope.
For I know the plans I have for you," declares the Lord, "plans to prosper you and not to harm you,
plans to give you hope and a future. Jeremiah 29:11 NIV
God wants to take the shattered pieces of our past and create something beautiful and new.
Therefore, if anyone is in Christ, he is a new creation; old things have passed away;
 behold, all things have become new. 2 Corinthians 5:17
BY LEAVING THINGS IN GOD'S HANDS
Remember God's bucket?*
In faith, we trust that the losses we have endured will enable us to walk a new path.
In faith, we trust that the things we have lost were meant to only be for a season, if at all.
In faith, we trust that God will work all things to good and make all things new.
In faith, we toss all the losses into God's bucket.
Now faith is the substance of things hoped for, the evidence of things not seen. Hebrews 11:1
BY SHARING. (IT'S HEALING!)
We think, "I'm not over my losses, I can't help anyone."  But I have found that is not true.  By sharing with others who are facing things that we have faced, we not only help them heal, it heals us as well.  Sharing also allows us to reflect the light of Jesus.
Let your light so shine before men,
that they may see your good works and glorify your Father in heaven. Matthew 5:16
Like Rebecca's vase, we can't put the pieces back together, but with God, we can make something new and beautiful.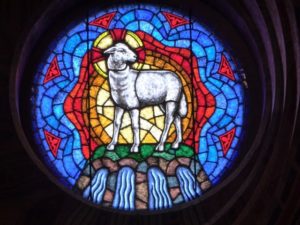 Do you wonder what happened to Job? God gave him something new – twice as much as he had lost!2
REFLECTION
Have you experienced any losses this year? Can you trust God with one of your losses?
PRAYER
Heavenly Father, as I write Jeremiah 29:11, and say it aloud, please help me to release my losses into your hands. Help me to see the new path you have for me. Give me hope and use me to give hope to others. In Jesus name. Amen.
IN FAITH, LEAVING THE LOSSES IN GOD'S HANDS, ALLOWS HIM TO MAKE SOMETHING NEW
If you enjoyed or benefited from my blog, please subscribe below for free and like my Facebook page.
Thanks so much!
May your day be filled with love and laughter!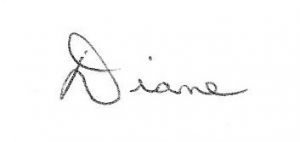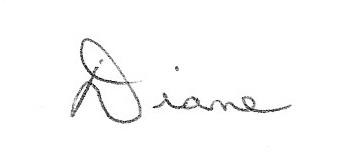 For information on making Jesus Christ your Savior, email me or visit, http://www.peacewithgod.net/
________________________________________________________________________________________________
1 Job chapters 1, 2
2   Job 42: 10 -13
* Faith & Worries – Yo-Yo or bucket? – DianeLese
Photo lights, Sean Sinclair, unsplash
Photo dog, Sophie Elvis, unsplash
Photo glass mosaic, Steve Sharp, unsplash