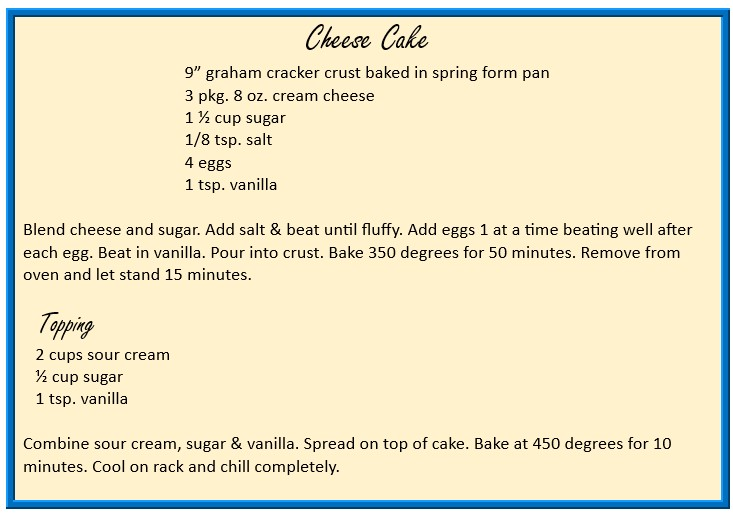 Baking this cheese cake is like forming sentences. We combine the ingredients together to make this cake like we combine words together to make sentences. The results?  It depends on the combinations we use! To get a pleasant tasting cheese cake we need to make sure our ingredients are all pleasant, nothing rotten or too sour. The same is true for our words.
Words are so powerful that God created the world with words! Our words are powerful too. Whether they are ours or someone else's, words can affect us spiritually, physically and emotionally promoting life or death.
Death and life are in the power of the tongue,
And those who love it will eat its fruit,
Proverbs 18:21
TRY THIS EXPERIMENT.
Speak negatively about a topic that angers you and notice your body's reaction. Did your jaw clinch? Did your shoulders tighten? Now, speak remembering a very loving incident and notice your body's reaction. Did you feel more relaxed and peaceful. Are you smiling?
RESULTS?
Did you feel the effect of your words?
Physically, negative words make our bodies tense, don't they?  Spiritually, they can result in bitterness. Emotionally we may experience hurt, fear and rejection. When we hear or speak negative words, it's like baking a cheese cake with all the wrong ingredients. The results are unpleasant.
On the other hand, combining positive, hopeful words into a sentence gives us pleasant results like baking a cheese cake with the right ingredients. Positive, kind, loving words will promote health, spiritually encourage us and emotionally boost our mood.
Pleasant words are like a honeycomb,
 Sweetness to the soul and health to the bones,
Proverbs 16:24
REACTIONS!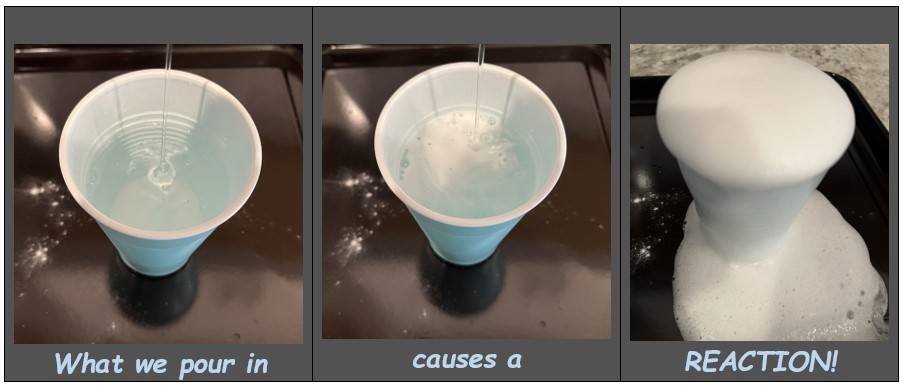 Did you know that words create reactions in our brains?
That's why our bodies reacted in our experiment. It's like cooking. Mixing together our cheese cake ingredients causes a physical reaction to the batter's appearance. When heat hits the batter, it sparks a chemical reaction. If we follow the instructions to mix and bake it, the cheese cake rises into a beautiful, pleasant cake. When we follow the Lord's instruction to use positive, faith filled words, our faith rises in response.
"When individuals think positively, their serotonin levels increase, leading to feelings of happiness, calmness, and reduced anxiety. Positive thoughts empower individuals, leading to increased creativity, focus, problem-solving abilities, and productivity."1
Let no harmful word come out of your mouth,
but only what is beneficial for building others up according to the need,
 so that it gives grace to those who hear it,
Ephesians 4:28 TLV
SHAKE OUT THE SALT!
Why put salt in a cheese cake? Seasoning it with salt enhances the flavors of the other ingredients as they meld together. Seasoning our words with the salt of wisdom, helps meld them together to form pleasant sentences. Since salt also acts as a preservative, when our speech is seasoned with salt, there is nothing corrupting about it.
Let your speech always be with grace,
 seasoned with salt, 
that you may know how you ought to answer each one,
 Colossians 4:6
SUBSTITUTES?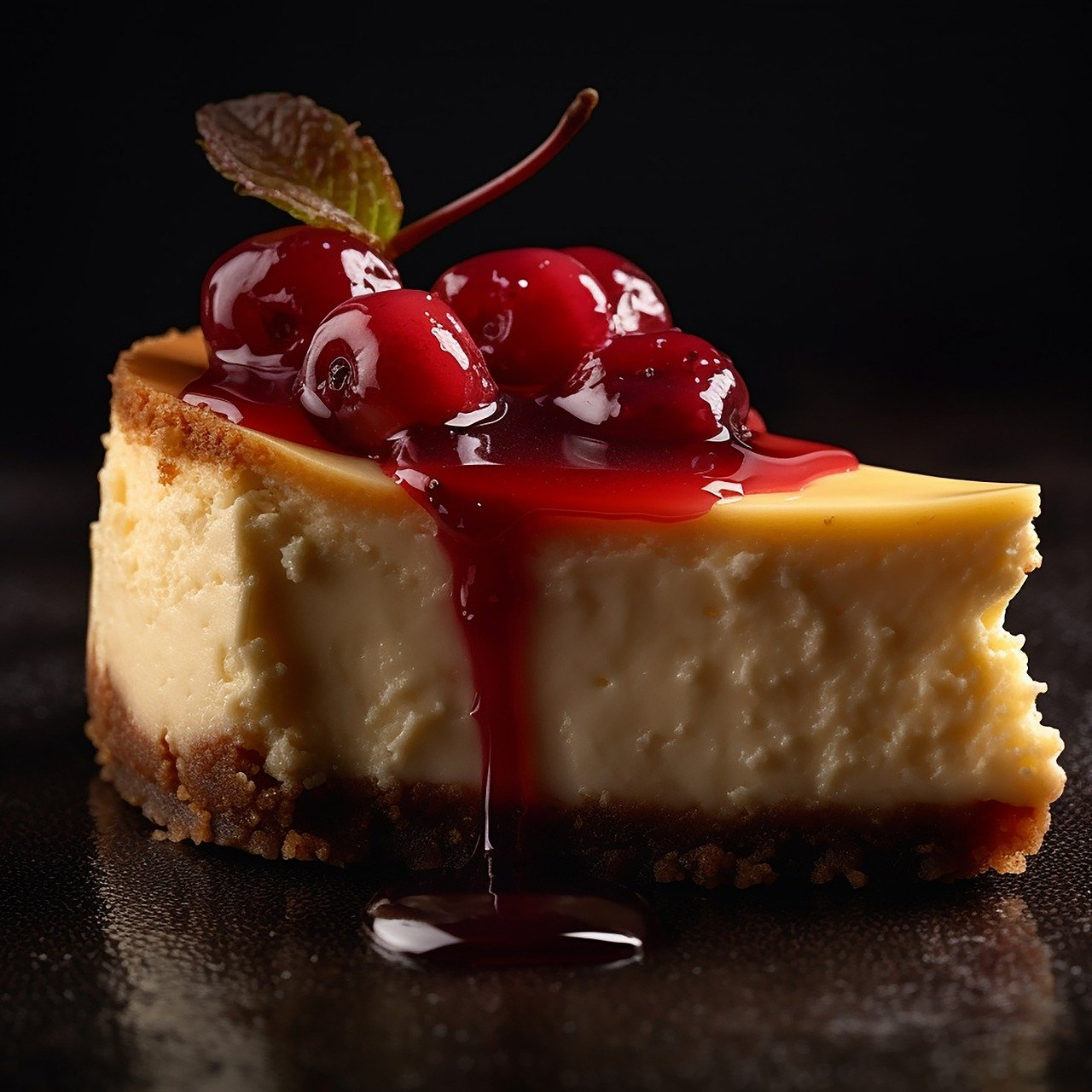 To ensure we bake a pleasant cheese cake, we use all the right ingredients and follow the instructions. Yet, a good, experienced cook, can actually substitute an ingredient that will improve the result. By substituting a few of our words, we can improve our results and increase our faith as well.

What does, "What if", "I don't have" and "I can't" bring to mind? All the negative results we could have, right? However, "Even if", "God will" and "God can" are statements of faith. Remember those chemical changes? Positive statements of faith, will cause that positive reaction in us especially when combined with God's life- giving Words of truth and love.
The words that I speak to you are spirit, and they are life,
John 6:63B
GOD'S WORD REMINDS US THAT NO MATTER WHAT WE HEAR OR SEE:
The Lord is sovereign, (Psalm 103:19),
He will work all things for good, (Romans 8:28),
He can do the impossible, (Philippians 4:13).
OUR THOUGHTS
Like out words, our thoughts about ourselves can cause good chemical reactions and promote life. "By exercising consistent positive thoughts and speech, we not only change our self-perception, but how we perceive the world around us."2
THE GIFT OF KIND, POSITIVE WORDS
 COST US NOTHING,
BUT THE GIFT
IS PRICELESS.
REFLECTION
Are your words and thoughts positive?
PRAYER
Heavenly Father, as I write Proverbs 16:24 and say it aloud, make me aware of the words I use. Help me to choose edifying, positive thoughts and speech to increase my faith and bring You glory. In Jesus name. Amen.
POSITIVE WORDS INCREASE OUR FAITH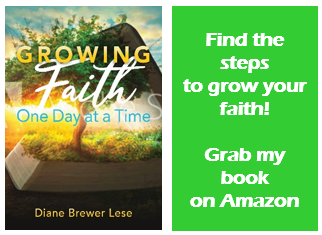 May your day be filled with love and laughter!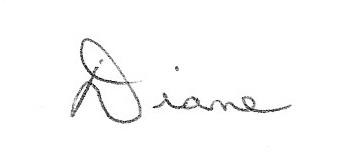 ________________________________________________________________________________________________
For information on making Jesus Christ your Savior, email me or visit, http://www.peacewithgod.net/
1 Soulveda.com
2 The Neuroscience Behind Our Words – BRM Institute
Cheesecake photo, Fineartfortress