Kudzu! Have you ever heard of it? If not, you have surely seen it. Look along the side of the road. You can't miss the sight of this invasive vine covering plants, trees, and barns.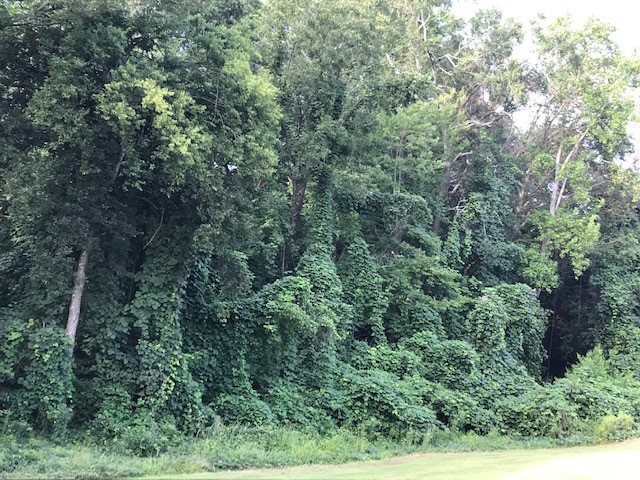 Often referred to as the 'Vine that ate the South," it was brought from Japan in the 1800's to control erosion.
Can you guess how fast it grows? It can grow up to a foot a day. That's 60' in a growing season!
Its roots run deep, 3-9'! How do you destroy it? Dig out all the roots and saturate them with herbicides. Then diligently watch to ensure missed roots don't resprout. 1
DOES KUDZU REMIND YOU OF ANY EMOTION?
COULD IT BE LIKE BITTERNESS?
Bitterness is a feeling of pain or distress.2  Ignored; the distressing feelings of bitterness stifles the growth of God's light within us.
Kudzu also creates distress. Wherever it springs up, it distresses plants blocking sunlight and stifling growth.
Both negatively affect whatever is in their path.
Pursue peace with all people and holiness, without which no one will see the Lord.
Looking carefully lest anyone fall short of the grace of God;
 lest any root of bitterness springing up cause trouble,
and by this many become defiled.
Hebrews 12:14-15
HOW DOES BITTERNESS BEGIN?
We have all experienced difficult situations created by: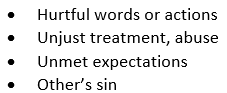 When they occur, it can be a struggle to forgive the person who caused them and broke our hearts. If we dwell on the distress and pain, the unforgiveness takes root growing into bitterness.
As a result, we may experience resentment, anger, anxiety, depression, fatigue, sleeplessness, or poor health. 3
WE DON'T ALWAYS SEE IT, BUT OTHERS WILL.

IT HAPPENED TO ME!
I had a mole that suddenly looked angry. It was big and red. Was there any connection to bitterness? I didn't see it. I asked my family, "Do you see any bitterness in me?" My young daughter kindly, but quickly pointed out, "I see it!"
To make a long story short, I went back to the Lord who pointed me to forgive someone. BTW, the mole no longer looked angry and the biopsy was normal.
HOW DO WE DESTROY BITTERNESS?
FORGIVE*
Let all bitterness, and wrath, and anger, and clamor,
and evil speaking be put away from you, with all malice.
And be kind one to another, tenderhearted, forgiving one another,
even as God in Christ forgave you,
Ephesians 4:31-32
Forgiveness is not always easy. Especially when the roots of bitterness run deep like kudzu. But don't worry, we don't have to dig it out alone.
NEED A LITTLE HELP DIGGING IT UP?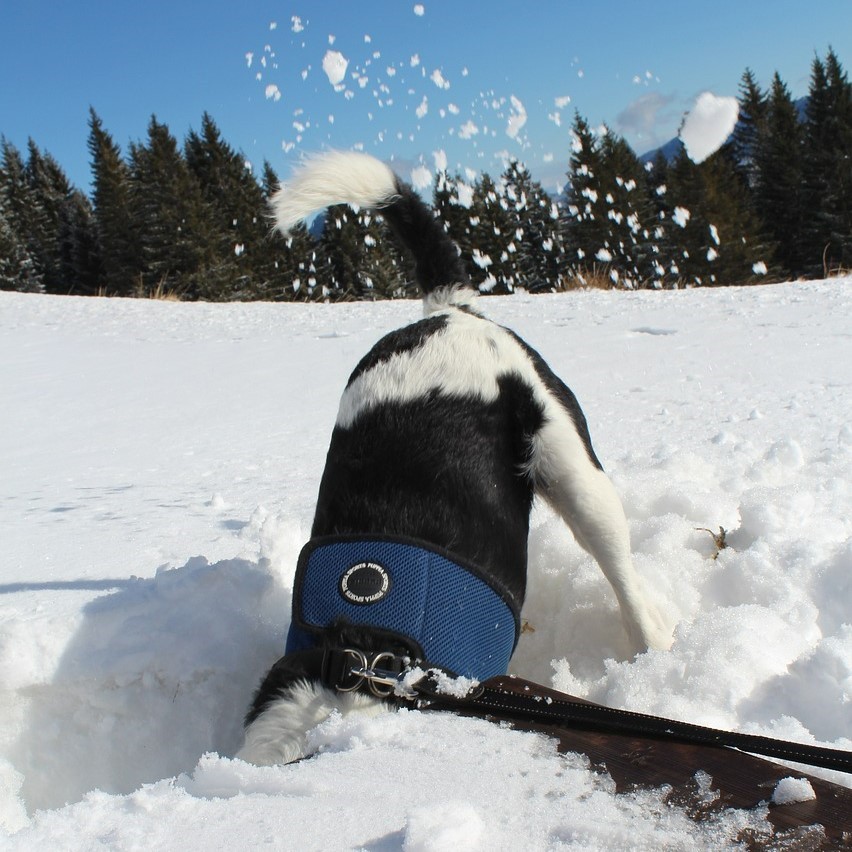 CALL ON THE LORD, OUR MASTER GARDENER!
Whether the root of bitterness is 1" or 9', with the Lord's help, it can all be removed.  He will help us forgive.
By forgiving, we dig out the root. Then we saturate the hole it left in our hearts with God's love. His love acts like a natural herbicide destroying the pain. The power of His love heals our broken hearts.
He heals the brokenhearted and binds up their wounds. Psalm 147:3
WHER'S THE FAITH?
Forgiving is an act of faith as we trust our loving Lord to take care of us and the situation.
Casting all your care upon Him, for He cares for you. 1 Peter 5:7
As we remember the people who caused our pain, we may doubt forgiveness has taken place.  If our body tenses up when we hear their name, perhaps more digging and saturating is needed.
However, if there is no negative reaction, then no digging is needed! If those doubts return, refuse to dwell on them with the faith that the Lord has forgiven you and you have forgiven as well.
IT MAY TAKE A LITTLE DIGGING,
BUT WITH THE LORD, YOU'VE GOT THIS!
So, let's dig it out and enjoy the benefits! 3
Improved sleep
Less anxiety, stress
Stronger immune system
Improved self-esteem
Less depression
Lower blood pressure
*To read about steps to forgiving, see my blog, Faith in the Storm – ESCAPE! – DianeLese
REFLECTION
Are you dealing with any bitterness?
PRAYER
Heavenly Father, as I write Ephesians 4:31-32++++++++++++++++++++ and say it aloud, reveal any root of bitterness in my heart. Help me to forgive, dig it out and saturate me with Your love. In Jesus name, Amen.
IN FAITH, DIG IT OUT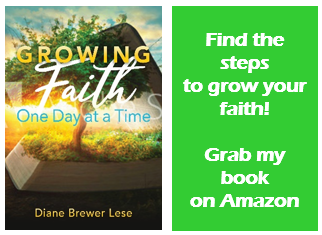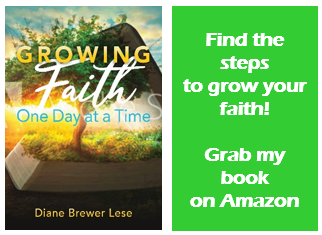 May your day be filled with love and laughter!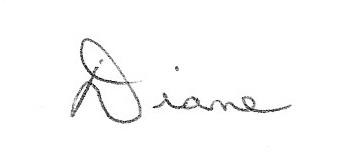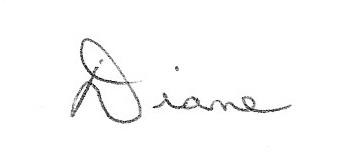 ________________________________________________________________________________________________
For information on making Jesus Christ your Savior, email me or visit, http://www.peacewithgod.net/
1 Kudzu info, Southernliving.com, se-eppc.org
2 dictionary.com
3 Affects bitterness, mayoclinic.org, hopkinsmedicine.org, iblp.org
Photo only swans, Michaela, Stock
Photo dog, Bettina Weyland