Jake and Ben were enjoying a quiet day of fishing when Jake noticed the clouds. "Hey, check it out. A storm is coming up. Didn't you check the weather?" "No, you were supposed to," snarled Ben. CRACK!  A bright flash split the darkening sky. Thunder rumbled as the clouds opened up releasing a drenching rain.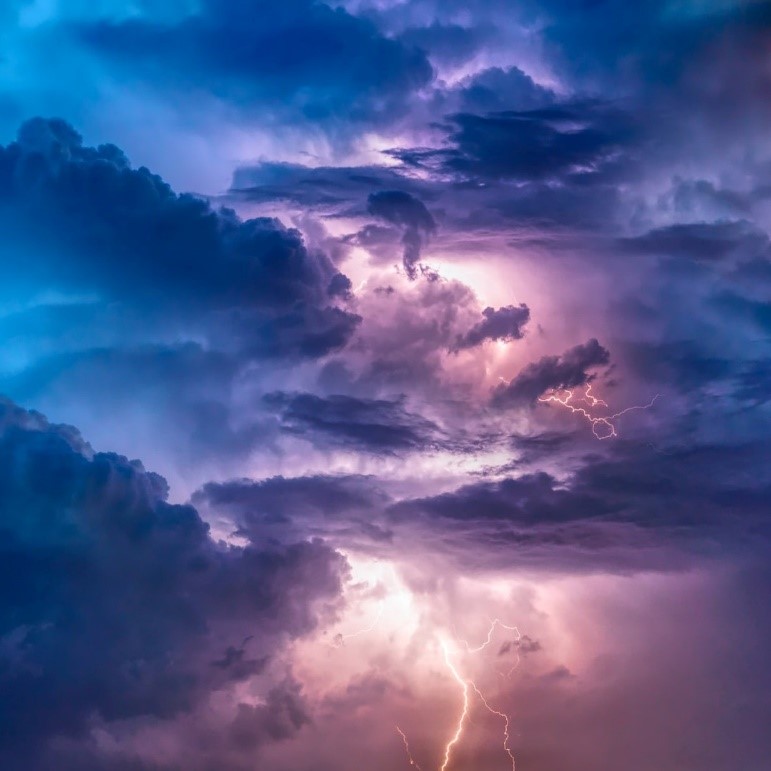 "Grab the anchor!" yelled Jake, "I 'll get the boat started!" Strong gusts of wind caused angry waves to crash against the boat.  "Head to the east, there are clear skies there!" shouted Ben.  Jake fought against the storm as he raced towards the peaceful skies in the distance.
Many of us have recently seen the devastation caused by a storm. Whether we experienced it or just observed from a distance, the storm blew away our peace.
WHAT ELSE CAN BLOW AWAY OUR PEACE?
STORMY THOUGHTS!
Our day can start out pleasantly when BAM, someone hurts us with their actions or words. Perhaps like Jake and Ben blamed each other, we are blamed for a situation, unjustly or not. Before we know it, we are in the midst of a storm.
UNFORGIVING THOUGHTS CREEP UP ON US
 LIKE THE STORM CREPT UP ON JAKE AND BEN.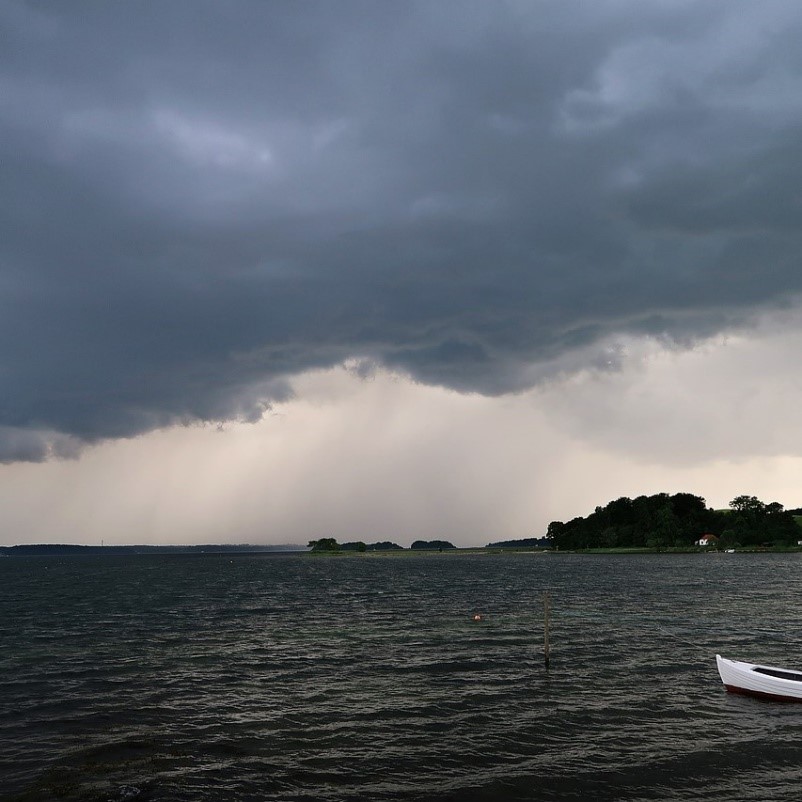 Like the storm that grew at sea, unforgiving thoughts grow in our minds. Ignored, the unforgiveness clouds our minds with resentment and anger. Those clouds open up and release impatience, frustration and annoyance drenching those around us.
STORMY WEATHER MAY BE UNAVOIDABLE,
BUT WE CAN ESCAPE OUR STORMY THOUGHTS.
HOW TO ESCAPE THE STORM?
WATCH THE CLOUDS!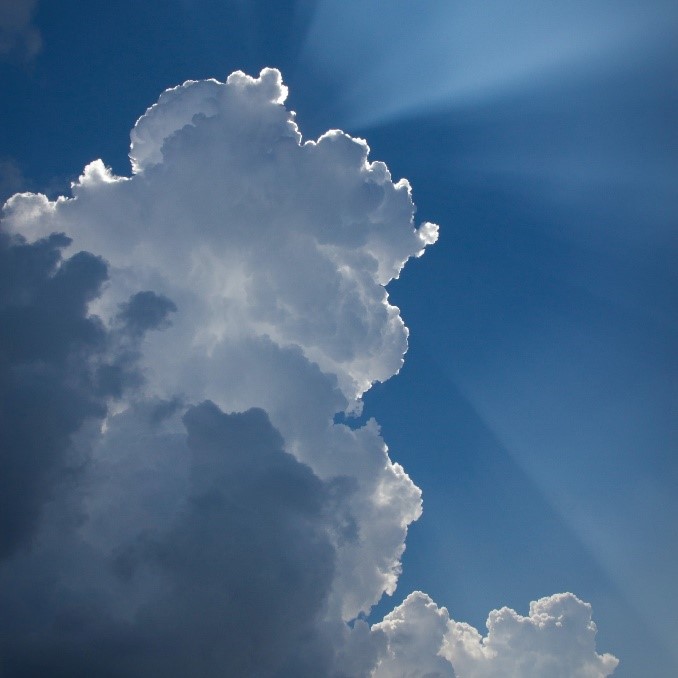 When we are hurt, watch out for those dark clouds of unforgiveness. The thoughts start out small like a few black clouds hovering close by. As we replay the incident over and over in our mind, the clouds grow darker and more menacing.  Recognizing them enables us to take the thoughts captive and begin our escape to peace.
Casting down imaginations and every high thing that exalts itself against the knowledge of God,
bringing every thought into captivity to the obedience of Christ,
2 Corinthians 10:5 MEV
MOVE AWAY FROM THE STORM!
Ben and Jake moved away from the storm rocking their boat and moved towards the peaceful skies.   When hurtful acts rock our place of peace, with our eyes on the Lord, we can move towards peace, Isaiah 26:3.
Who do we blame for our situation?
Who hurt us?
In faith, we forgive them all. Why? Because our loving God forgives us and asks us to do the same.  Shouldn't we extend the same mercy to others that God has extended to us?
And whenever you stand praying, if you have anything against anyone,
forgive him, that your Father in heaven may also forgive you your trespasses.
But if you do not forgive, neither will your Father in heaven forgive your trespasses,
Mark 11:25-26
Our unforgiveness only hurts us, not the person who caused our hurt.
IS THE STORM STILL HOVERING CLOSE BY?
These 4 things may help you complete your escape.
1. SEPARATE THE PERSON, (OR PET), FROM THEIR ACTIONS.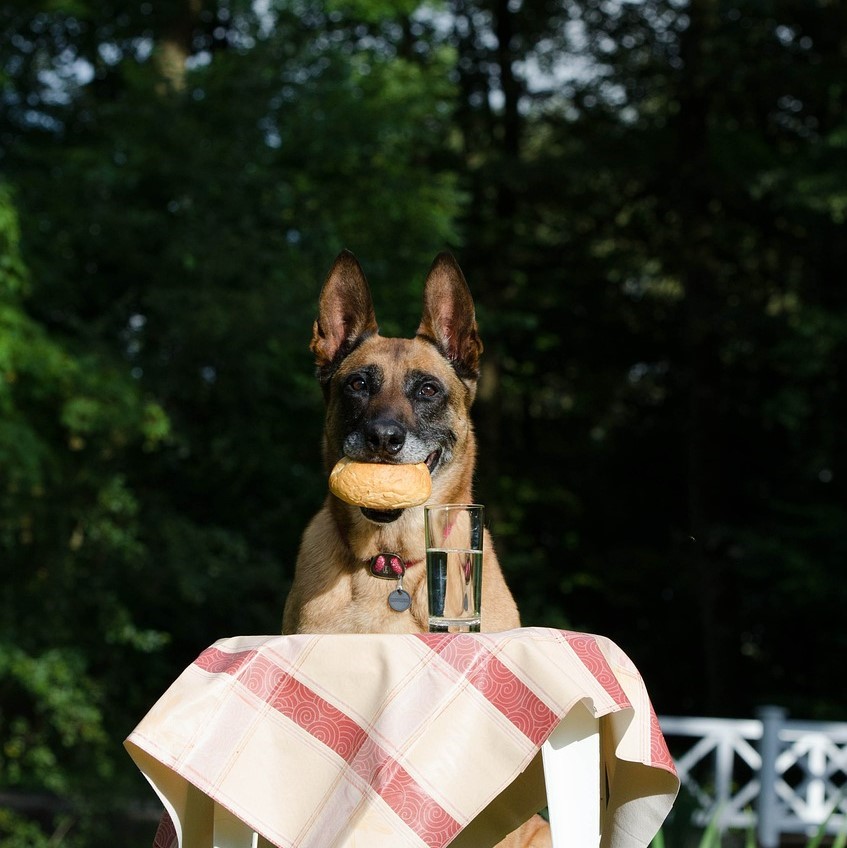 Forgiveness doesn't mean we approve of a person's actions or that they will change. However, it does mean that we have compassion and love for the person.
But love your enemies, do good and lend, hoping for nothing in return;
and your reward will be great, and you will be the sons of the most High:
 for he is kind to the unthankful and evil. 
Therefore, be merciful, just as your Father also is merciful,
Luke 6:35-36
2. MAKE A DECISION TO FORGIVE.
Forgiveness is not a feeling, it's a decision to be obedient to the Lord. It's not always easy, but we are too valuable to let someone else's actions affect the condition of our heart, Luke 12:7 
Get rid of all bitterness, rage and anger, brawling and slander, along with every form of malice. 
 Be kind and compassionate to one another,
 forgiving each other, just as in Christ God forgave you.
Ephesians 4:31-32 NIV
3. FOCUS ON GOOD THOUGHTS.
Dwelling on hurtful incidents causes us to relive them giving strength to the storm brewing in our minds. Our loving Lord wants us to be at peace.  When bad thoughts blow in, even if they are about yourself, replace them with blessings and prayer, (try 3 John 2). Eventually, this will quiet the storm.
But I say to you, love your enemies, bless those who curse you,
do good to those who hate you,
and pray for those who despitefully use you and persecute you,
Matthew 5:44
4. ASK GOD'S HELP.
Ask His help to change your heart. In faith, give the situation to Him allowing Him to work it out.  With God, there is always hope.
Now hope does not disappoint,
 because the love of God has been poured out in our hearts
by the Holy Spirit who was given to us.
Romans 5:5
LOOK FOR THE RAINBOW!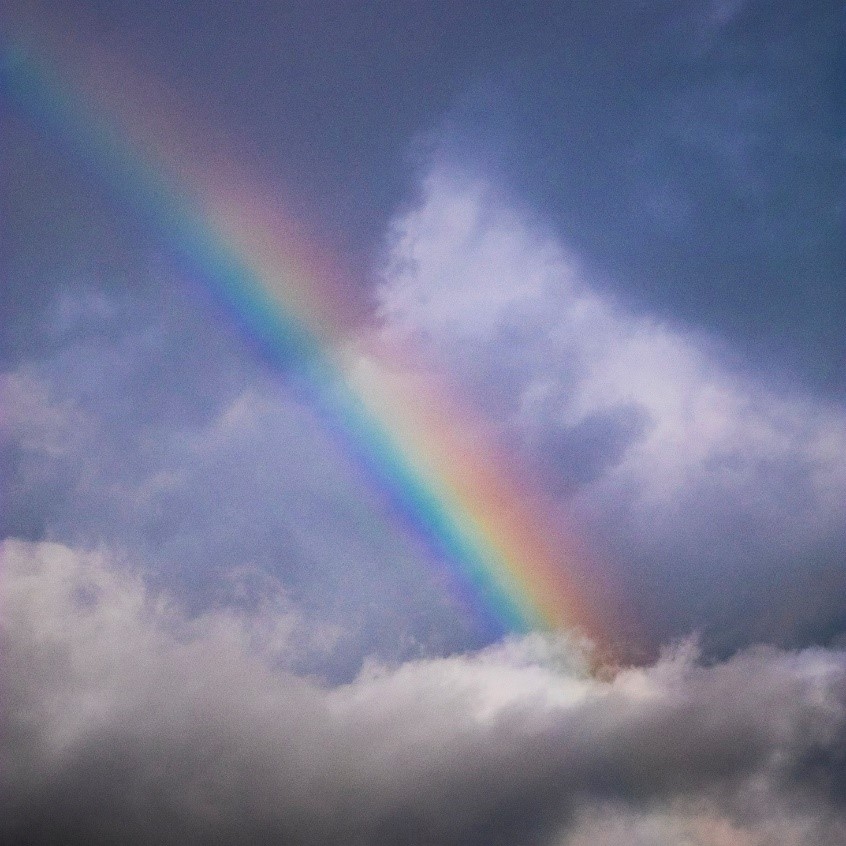 Isn't' there always a rainbow at the end of the storm?
REFLECTION
Are you dealing with any storms? Can you take steps to escape?
PRAYER
Write down anyone the Lord has brought to your mind while you read this blog. Insert their name in the blank space below as you pray.
Heavenly Father, as I write Mark 11:25-26 and say it aloud, help me to forgive (insert names) and escape the storm in my mind. Forgive me for holding onto these hurts and bring me to a place of peace. In Jesus name. Amen.
Let's also pray for those who experienced the hurricane.
IN FAITH FORGIVE & ESCAPE THE STORM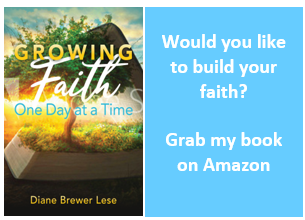 May your day be filled with love and laughter!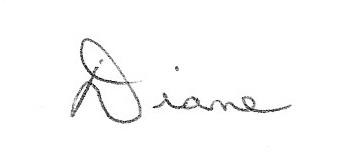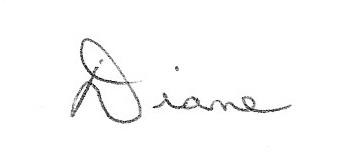 ________________________________________________________________________________________________
For information on making Jesus Christ your Savior, email me or visit, http://www.peacewithgod.net/
Photo lightening, Felix Mittermeier
Photo dark clouds, Kim Brostrom
Photo white clouds, Robert Koorenny
Photo dog, Katrin B.
Photo rainbow, Yulia Gadalina