Thank you, thank you!" Johnny thought crashing through the gate into his courtyard. "Woo who!" Pumping his fist in the air he raced across the courtyard and pounded up the steps. Flinging the door open Johnny ran to his parents and grabbed them both into a big bear hug.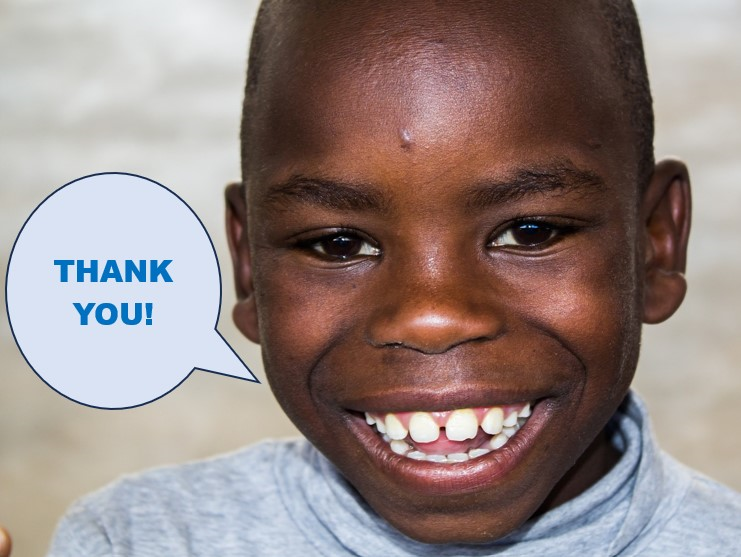 "Thank you, thank you! You are the best parents ever!"  His mom's eyes twinkled with joy and curiosity at Johnny's remarks, "Thank you. But what did we do?"  Bouncing with excitement Johnny threw his hands into the air, "I made the basketball team at school all because you sent me to basketball camp! How can I ever thank you!" A grin spread across his dad's face ignited by his son's jubilant news, "Son, you just have."
THANKFULNESS!
This is Thanksgiving week, so I bet you expected a blog about Thanksgiving Day, not about making the basketball team.  But don't they have something in common? As Thanksgiving approaches, don't our thoughts drift to thankfulness? When we gather together aren't we thankful for those we love, the family dog and maybe like Johnny making the basketball team?
HOW DO WE GIVE THANKS?
There may not have been a basketball camp or Thanksgiving turkey in Solomon's time, but we can learn something about thankfulness from the temple's priests. Think about Johnny's journey to thank his parents. Joyfully, he entered through a gate, into the courtyard, up the steps, through the door. Once in his parent's presence, Johnny expressed his thankfulness.
During Solomon's time, the high priest would walk a similar path through the temple to reach the Lord's presence in the Holy of Holies.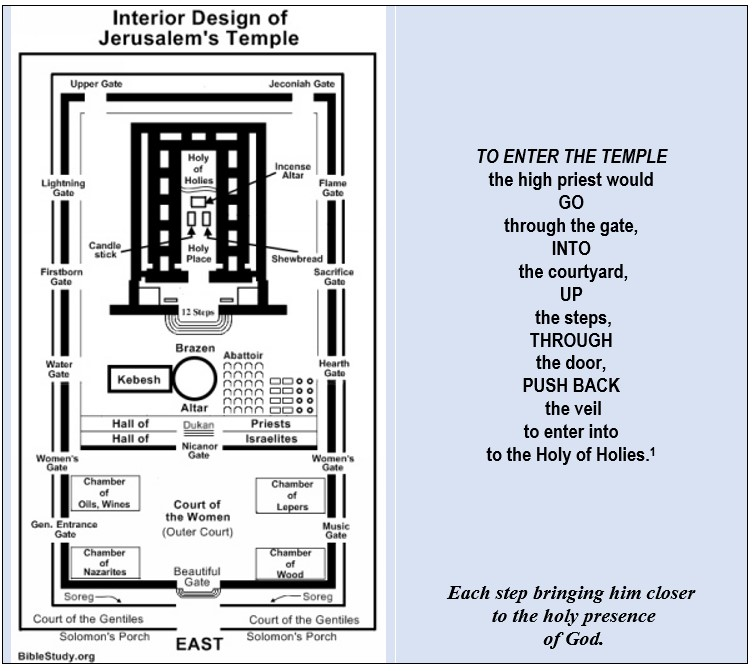 WHAT WAS HE THINKING?
Were the priest's thoughts joyous and thankful? Did he bounce with excitement or dance like King David before the Lord? After all, he was going into the presence of our loving, faithful Lord who would forgive and cleanse sin.
Or were the priest's thoughts solemn as he walked somberly though the temple? Were they focused on the burden of the violence, fear and negativity of the time? In these times, it is easy to relate to that. Sometimes it's hard to see past it all to find the blessings to be thankful for.
WHEN THAT OCCURS, WHAT DO WE DO?
We ask our loving Lord to help us see the blessings. Then, no matter whether we see one or not, we give thanks. That may sound crazy, but God's Word doesn't instruct us to be thankful for only good things, but for all things.
Giving thanks always for all things
to God the Father in the name of our Lord Jesus Christ,
Ephesians 5:30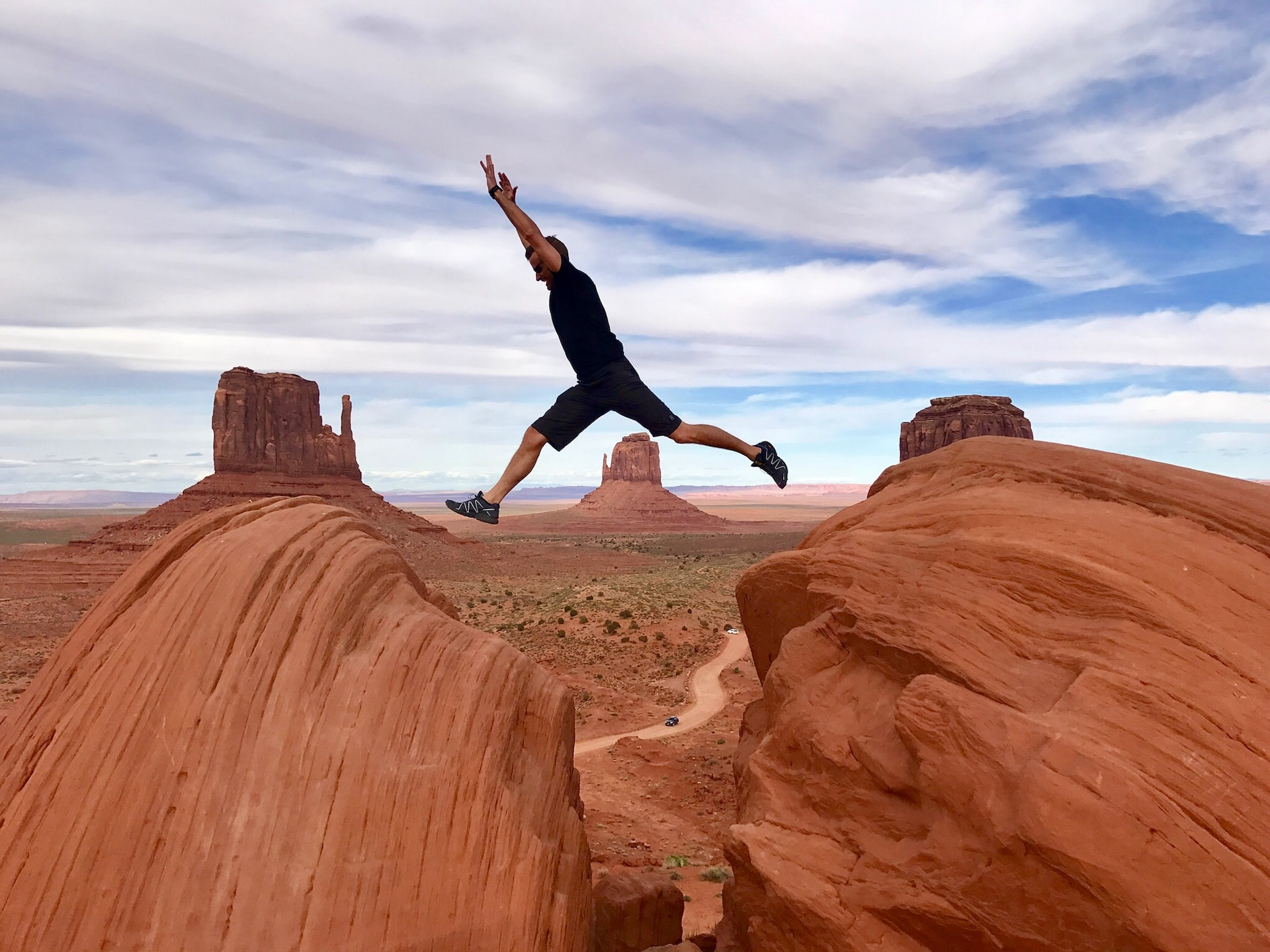 IT'S A LEAP OF FAITH!
Thanking God for all things shows we have faith for the possibilities of what our powerful Lord can do. In faith, we move as a thankful priest in Solomon's temple following God's instructions to us;
Enter into His gates with thanksgiving,
And into His courts with praise.
 Be thankful to Him and bless His name,
Psalm 100:4
Following the instructions of Psalm 100 to enter with thanksgiving and praise moves us deeper into our Heavenly Father's presence.
But Thou art holy,
 O Thou that inhabitest the praises of Israel,
 Psalm 22:3 KJ
"In other words, God "dwells" in the atmosphere of His praise. This means that praise is more than a reaction of coming into His presence… praise to God is a vehicle of faith which takes us into His presence and power!" 3
So, on this Thanksgiving Day and every day, like Johnny expressed thanks to his parents, let's express our thanks to our Heavenly Father who loves us.
LET'S GIVE THANKS
FOR WHAT GOD HAS DONE
&
 WHAT OUR POWERFUL GOD CAN DO!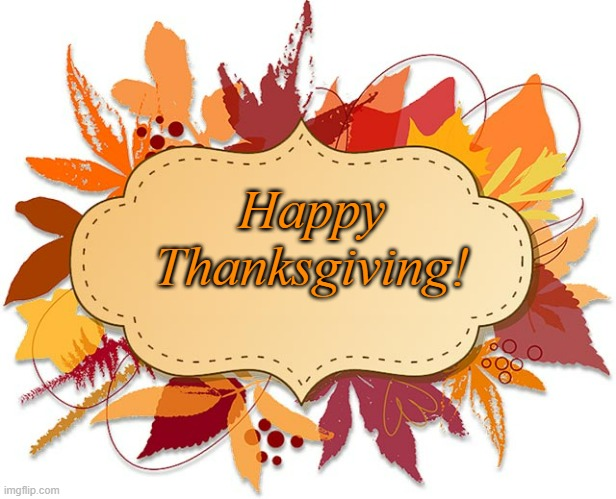 REFLECTION
What can you be thankful for today?
PRAYER
Heavenly Father, as I write Psalm 100:4 and say it aloud, reveal to me the blessings You have given me. Help me to move deeper into Your presence with thanksgiving. In Jesus name. Amen.
IN FAITH, GIVE THANKS & SEE THE LORD WORK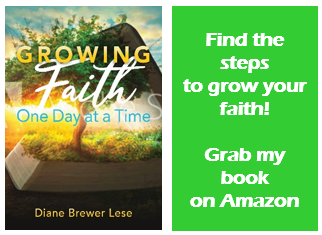 May your day be filled with love and laughter!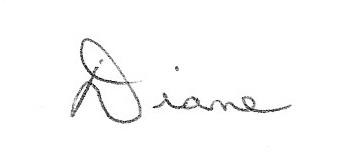 ________________________________________________________________________________________________
For information on making Jesus Christ your Savior, email me or visit, http://www.peacewithgod.net/
1Biblestudy.org (picture)
3 victorious.org
Photo boy, wjgomes