Do you know much about darts? If you are not familiar with the game, darts are thrown at a round target. Which section you hit, determines the points scored.
Can answer these questions about dart games?
How old is the game?
Where did it originate?
What bird feathers were used on darts?
Gaining popularity around WWII, darts became such a good distraction from the war that soldiers were issued the game in their sports packs. However, the game has been around much longer than that. Likely originating in England, it has been around about 700 years.
Which bird feathers did you guess were used on darts? The feathers, called flights, were originally made from turkey feathers.1
DO YOU EVER FEEL LIKE A DART TARGET?
When people throw hurtful words at us, we can feel like a target. As their words hit a bullseye, it makes us feel unwanted, unacceptable and rejected.
At some point in our lives, we have all probably felt rejected. Yet, there is one person who faced rejection more than any of us will ever face, Jesus.
He was despised and rejected by mankind,
a man of suffering, and familiar with pain.
Like one from whom people hide their faces he was despised,
and we held him in low esteem,
Isaiah 53:3 NIV
Words thrown at Jesus were hurtful lies. They were not truthful words said in love and kindness. Because Jesus faced such rejection, He understands our pain and our sorrow.
WHEN HURTFUL WORDS ARE THROWN IN OUR DIRECTION,
WHAT CAN WE DO?

PULL THEM OUT!
Believing hurtful words keeps the darts in our hearts. Refusing to believe and dwell on hurtful words pulls them out.
Once removed, the hurtful words may leave a hole in our hearts like a dart leaves a tiny hole in the board. Give the hole to Jesus. Because Jesus loves us, He wants to heal even the tiniest hole.  Just like you would want to do for someone you love.
He heals the brokenhearted and binds up their wounds. Psalm 147:3
Has someone spoken hurtful, rejecting words to you?
 YOU ARE NOT THE IMAGE OF THEIR LIES.
YOU ARE WHO GOD SAYS YOU ARE;
YOU ARE LOVED!
In this is love, not that we loved God,
 but that He loved us and sent His Son to be an atonement for our sins,
 1 John 4:10
God loves you with a deep, everlasting love, even if you don't love Him.
YOU ARE VALUED!
But the very hairs of your head are all numbered.
Do not fear therefore; you are of more value than many sparrows,
 Luke 12:7
God values everything about you, even the hairs on your head.
YOU ARE WONDERFULLY MADE!
I will praise you,
 for I am fearfully and wonderfully made:
marvelous are your works; and that my soul knows very well,
Psalm 139:14
You are one of God's marvelous creations made for His marvelous plan.  Do you believe God is perfect? If so, then you know that He could never make a mistake. He did not make a mistake creating you.
YOU ARE INSCRIBED ON HIS HAND!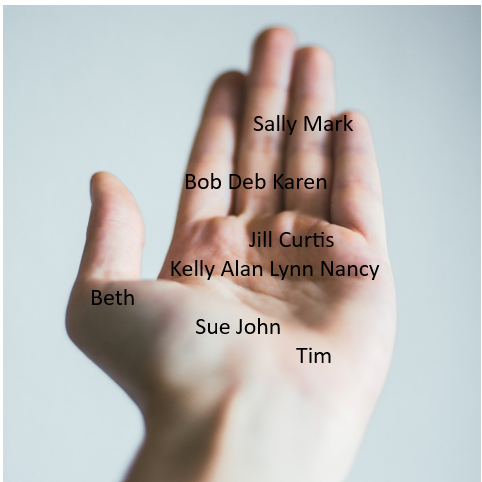 Can a woman forget her nursing child, and not have compassion on the son of her womb?
 Surely, they may forget. 
Yet I will not forget you.
 See, I have inscribed you on the palms of My hands,
 Isaiah 49:15-16a
You are so important to Him that He carries your name with Him always.
YOU ARE THE IMAGE OF GOD!
So, God created man in His own image;
 in the image of God, He created him;
male and female He created them,
Genesis 1:27
You are not the image expressed by hurtful, rejecting lies. You are created in God's image and are the loving image in His truthful Word. Isn't God's opinion more important than anyone else's?
IT TAKES FAITH TO BELIEVE YOU ARE WHO GOD SAYS YOU ARE.
The change starts in our hearts.
LET'S NOT ALLOW OTHER'S WORDS TO DEFINE US.
BY FAITH, LET'S
SAY,
PRAY
AND BELIEVE
WHO WE ARE IN GOD.
REFLECTION
Has someone rejected you? Can you have faith to believe God's Words about you?
PRAYER
Heavenly Father, as I write (select a scripture from the blog) and say it aloud, help me to remember that You have fearfully and wonderfully made me.  Help me to believe, that I am Your marvelous creation because you do not make mistakes. In Jesus name. Amen.
BY FAITH BELIEVE WHO GOD SAYS YOU ARE

May your day be filled with love and laughter!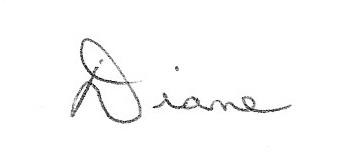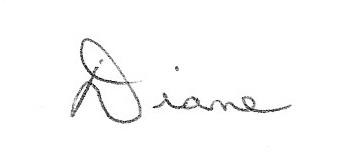 ________________________________________________________________________________________________
For information on making Jesus Christ your Savior, email me or visit, http://www.peacewithgod.net/
Want more solutions for rejection? See my blogs;
Faith for God's Truth – WHAT ARE YOU THINKING? – DianeLese
Faith and Words – STICKS AND STONES – DianeLese
Photo dart game, Marc A
Photo pulling darts, Elizaveta Maximova
1 Darts information – indoorchamp.com, darts501.com