Harmonious sounds filled the air! Notes were seamlessly woven together as the musicians followed the master conductor's directions. He elicited joy from the flute's trills and peace from the harp's soothing vibrations.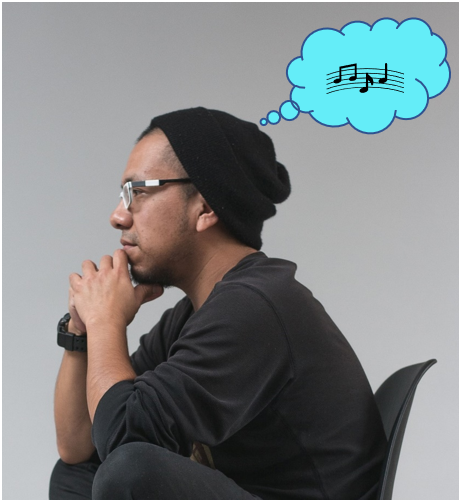 When he created his musical labor of love, this was how he imagined his composition should sound. In reality, would it sound like that?
He would soon find out. It was time to prepare the musicians to play their parts. Were they ready to follow his plan?
As they practiced, some musicians hit the wrong notes.
No harmony!
Pitches too sharp or flat!
Rhythm and timing off!
Screeching stringed instruments!
Improvising musicians!
WHAT NOTES DO WE HIT?
WE MAY NOT ALL BE MUSICIANS,
BUT OUR LIFE IS LIKE A MUSICAL COMPOSITION.
One that God created and planned in a labor of love, scoring each day from the beginning to the end.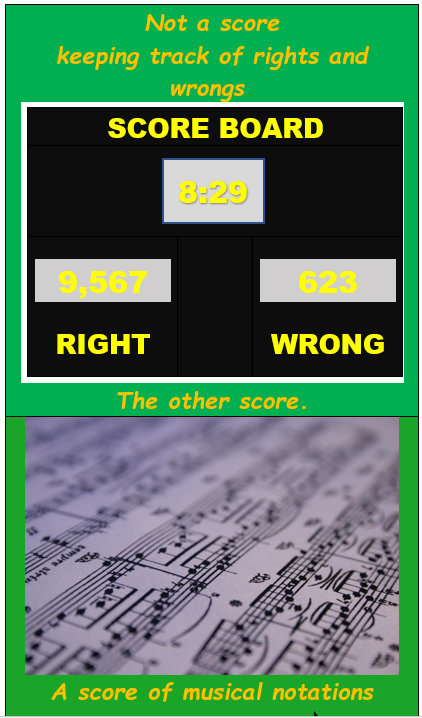 Like notes on a musical score, God planned each note weaving it into our lives as He wrote our song.
NOW, HE IS PREPARING US TO FOLLOW HIS PLAN.
WHAT IS GOD'S PLAN?
God planned for us to have an abundant life with harmonious song.
I have come that they may have life, and that they may have it more abundantly.
 John 10:10b
But that doesn't always happen, does it?
TAKE THE ISRAELITES.
God composed a plan to free them from slavery in Egypt and bring them into Israel, a land of milk and honey.  Doesn't that sound like an abundant life with harmonious song? Their rescue should have brought music to their hearts. But it didn't.
When they left Egypt, they could have traveled to Israel in about 2 weeks. Instead, it took them 40 years!  Why? Because like the musicians, all of them were not ready or willing to follow the plan.
GOD HAD ALREADY WRITTEN THEIR SONG,
but the Israelites
WERE NOT HITTING THE RIGHT NOTES.
WE CAN LEARN FROM THE ISRAELITES WHICH NOTES TO AVOID!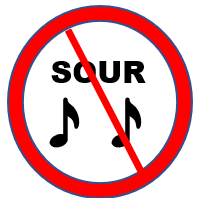 The Israelites hit some sour notes complaining about food and water (Exodus 16:2-3, 15:23-24). Things were definitely not perfect, but it was far better than being a slave. Wouldn't a more pleasant sound have been thanks?
We can avoid hitting sour notes by being thankful.
In everything give thanks; for this is the will of God in Christ Jesus for you. 1 Thessalonians 5:18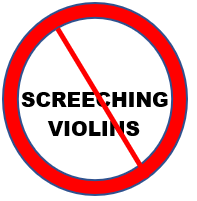 Imagine the spies fearfully describing the giants occupying the land God was giving them. I bet they sounded like screeching violins. Where was their faith? God had promised them the land, but they were too afraid to face the giants that possessed it. (Numbers 13:31-32)
We too may have to face giants in order to posses what God has promised us. Fear can be powerful, but God is greater than any fear we can face. God will stand with us to face our giants.
Be strong and of good courage, do not fear nor be afraid of them;
 for the Lord your God, He is the One who goes with you.
 He will not leave you nor forsake you.
 Deuteronomy 31:6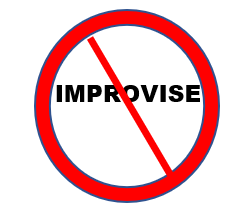 Rebellion! Oh Snap! Korah thought his improvised plan was better than God's plan with Moses and Aaron! He wanted to take control of the song God wrote and write his own music! (Numbers 16:1-3)
It's easy to get frustrated when God's plan doesn't mesh with our plan or timing.
But our Heavenly Father knows best. He wrote our song and knows how and when all the notes need to come together. We may not always understand God's plan, but that's when we have to walk in faith.
Trust in the Lord with all your heart,
 And lean not on your own understanding;  
In all your ways acknowledge Him,
And He shall direct your paths.
Proverbs 3:5-6
God created a beautiful symphony for our lives.
A symphony we probably won't hear all at once. Like music we hear, His plan will be revealed note by note.
WHEN WE ALLOW THE MASTER CONDUCTOR TO DIRECT OUR LIVES
THEN PARTS CAN BE HARMONIOUS.
SO, NOTHING WILL EVER GO WRONG?
No. We are all human and are bound to hit some sour notes occasionally.  There are also people who create chaos crashing into our lives like clanging cymbals.
THE GOOD NEWS?
God's plan still prevails.
There is no wisdom, no insight, no plan that can succeed against the Lord. Proverbs 21:30
Have you hit a sour note?
Have you strayed from the score to do your own thing?
Don't worry, God still loves you.
When we repent for our wrong doings and follow Him, His plan can still prevail.
Let's put God's song in our mouths. The one He wrote just for us.
He has put a new song in my mouth— Praise to our God;
Many will see it and fear, and will trust in the Lord.
Psalm 40:3 NIV
REFLECTION
Have you hit any notes that are not in God's song for you?
PRAYER
Heavenly Father, as I write Psalm 40:3 and say it aloud, please show me any wrong notes I have hit.  Guide me to sing harmoniously with you as we sing the song you wrote just for me. In Jesus name, Amen.
IN FAITH FOLLOW THE SONG GOD WROTE FOR YOU

May your day be filled with love and laughter!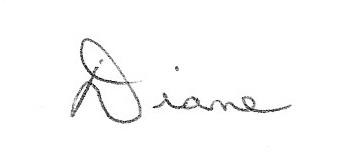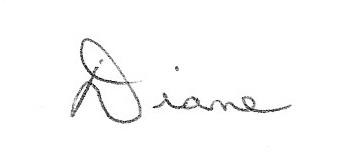 For information on making Jesus Christ your Savior, email me or visit, http://www.peacewithgod.net/
________________________________________________________________________________________________