Signs are plastered throughout the city announcing a large benefit at the museum to aid the homeless. Besides the luxury items being auctioned off, a rare collection of precious jewels from the middle ages is on display. The thief is enticed by the items and the challenge to succeed in obtaining his desires.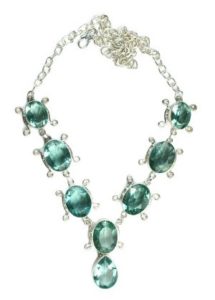 Casually, the thief strolls into the museum on the day of the event.  Glancing around to ensure no one is watching, he slips into the men's room.  Quickly he sheds his coat and stashes it in the trash. After carefully sticking on a fake mustache, he restyles his hair and puts on glasses. He is already dressed like the museum's tour guides so he can easily move around without attracting attention. Slowly he wanders around the museum making his way to the Grand Hall where the precious jewels will be displayed. Now, he just needs to wait for an opportunity to steal them.
It isn't long before 2 curators bring in the jewels. He approaches them with confidence, a smile and an offer to help. At first, they appear hesitant, but the thief quickly inserts himself into their efforts to display the jewels with his false friendliness.
When they are finished, one curator starts to depart to turn on the security system leaving the other behind to stand guard. But the thief has lured the curators into a false sense of security distracting them with his phony friendliness. He easily convinces them that he can guard the jewels alone allowing them both to leave the room. As soon as they depart, the thief quickly removes the jewels replacing them with fakes. Quietly he saunters out of the Grand Hall into the men's room where he retrieves his coat. After altering his appearance, he strolls out of the museum with his new possessions in his pocket and a smile on his face.
Do you have something the thief wants to steal?
If you answered no, think again.
We, like a museum, house precious items too; a precious mind, heart and soul.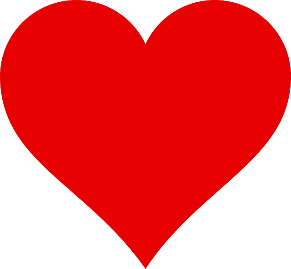 These most precious and valuable possessions are prime targets for the thief Jesus spoke about in John 10:10;
The thief does not come except to steal, and to kill, and to destroy.
 I have come that they may have life, and that they may have it more abundantly.
Like the thief at the museum, the thief in this verse can casually stroll into our lives. If we are not careful, he will steal what he desires, replacing it with what he wants us to have. This thief can be bold by executing his plans even in plain sight.
How do you feel after reading social medial or listening to the news? Do you feel fear & discouragement?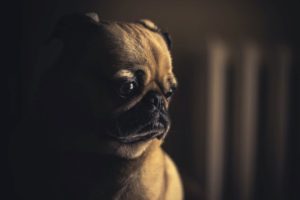 When we are plagued with doubt, fear or discouragement, we are robbed of the jewels of peace, joy and hope that God places in our precious hearts, mind and soul. The thief is stealing our jewels in plain sight.
He steals our peace and gives us fear.
He steals our joy and gives us sorrow.
He steals our faith filled hope and gives us doubt.
He kills the hopeful dreams God planted in our hearts and attempts to destroy the joyful plans God has for us.  But God, came for us to have abundant life. Sometimes it certainly does not seem like it, especially in the times we live in.
But we have a choice!
We can allow the thief to steal our jewels as we give into doubt and discouragement, or listen to the alarm in our heart and destroy the thief's plans.
How do we do that? By turning the security system on that God has given us. Here is how to use it;
STEP #1: TURN ON THE ALARM! – RECOGNIZE THE THIEF
Do you ever feel a hesitation to read, listen or act on something? Does acting on it bring feelings of doubt, discouragement or fear? If so, pay attention to that feeling. That feeling of hesitation is God's alarm that the thief is at work!
Turn on the alarm! Recognize that doubt, discouragement and fear are from the thief and not from our loving God.
For God has not given us a spirit of fear, but of power and of love and of a sound mind.  2 Timothy 1:7  
STEP #2: DON'T PANIC! – DON'T FOCUS ON THE PROBLEM
Focusing on the problem only builds it up in our minds as we imagine the worse that could happen. The alarm sounds as we feed the growth of the doubt, discouragement and fear.
Listen for the alarm! Don't panic!  When the alarm goes off, take action and change your focus.
Casting down imaginations, and every high thing that exalteth itself against the knowledge of God,
and bringing into captivity every thought to the obedience of Christ. 2 Corinthians 10:5 (KJV)
STEP #3: DON'T TURN THE ALARM OFF! – FOCUS ON GOD
As fear and discouragement creep in, where do we turn for comfort? Perhaps we turn to TV, food, video games, shopping and a host of other things.  This is like turning off our security system alarm! These comforts are temporary fixes and distractions from the thief to bypass God's security system. He uses these to replace God's real peace with a temporary fake.
When we give God our situation in faith and focus on Him, we can have God's lasting, loving peace.
You will keep him in perfect peace, whose mind is stayed on You, because he trusts in You. Isaiah 26:3
 STEP #4: TRUST THAT HELP IS ON THE WAY! – FOCUS ON GOD'S ULTIMATE VICTORY
 No matter what we see, hear or feel physically & emotionally, remember that God can overcome it all! We do not deny the existence of the problem, but in faith we recognize that God is powerful enough to be victorious over the problem.
In faith, rely on our loving God to respond and rescue us when the alarm goes off. He is powerful enough to rescue us from the thief trying to steal our jewels!
But Jesus looked at them and said, "With men it is impossible, but not with God;
for with God all things are possible." Mark 10:27
What if we fail to recognize the thief?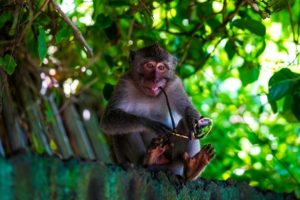 It is never too late to recover our jewels from the thief.  God will always be with us and help us when we ask. Whatever our situation, God has already seen it all, anticipated it, and is able to be victorious over it.
The security system God set up for us allows for a life abundant in peace, joy, and faith filled hope no matter what we are facing.
But even the best security system is no good unless all the wires are connected. We ensure all the wires are connected when we diligently follow Jesus' instructions about what to do with our precious and valuable possessions; our heart, soul and mind.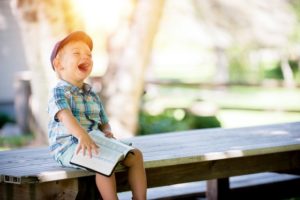 Jesus said to him, "'You shall love the Lord your God with all your heart, with all your soul,
 and with all your mind," Matthew 22:37.
Remember that no matter what is going on around us, through Jesus we can still have peace, joy and faith filled hope. In these days when the thief tries to steal our peace, kill our joy and destroy our faith, let's diligently use God's security system and thwart his plans.
REFLECTION
Are you using God's security system? If not, what step can you take to connect all the wires and turn His system on?
PRAYER
Heavenly Father, as I write Matthew 22:37 and say it aloud, show me how to love you with all my heart, soul and mind. Help me to see where there may be any lose wires in connecting with you. Help me keep Your security system turned on and in faith walk in the joy, peace and hope that You want me to have. In Jesus name. Amen.
BY FAITH WE CAN HAVE JOY, PEACE AND HOPE EVEN IN DIFFICULT SITUATIONS
Please let me know how you like my blog.
You can connect with me on my Facebook page or by email through this website.
Thanks so much!
May your day be filled with love and laughter!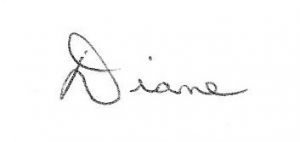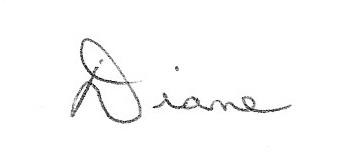 ___________________________________________________________________________
Necklace photo by Starbright, pixabay
Pug photo by Matthew Henry, unsplash
Monkey photo by Mathis Jrdl, unsplash
Child photo by Ben White, unsplash