Gathering our things together to mail, we imagine fitting it all into a neat, tidy box. Looking through our empty boxes, we select one we think will fit. But the box is too small, so not everything fits inside.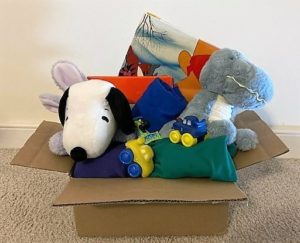 The next box is too large, so everything just slides around. What should we do? Do we use the small box and only mail a few of the items? Or, do we use the larger box and fill in the extra space with crumpled papers? Or, do we give up deciding the package is not worth sending after all.
WHAT BOX FITS GOD'S ANSWERS?
When we pray for God to take care of our situation, we imagine how and when He should answer it. Our imagination fits His answer in a neat, tidy box. But then, God's answer doesn't always happen in the time or way we expect.
When God's answer doesn't fit in our box, what do we do?
GIVE UP?
Like mailing a package, we decide our prayer isn't worth sending and give up.
We think, God doesn't love us enough to answer us.
SCALE BACK OUR REQUEST?
Perhaps we decide God is like the small box. Our situation is just too big for God.
Then our faith takes a nose dive and we scale back our request so it will fit in God's small box.
USE A BIGGER BOX?
Maybe we hang on, but move our prayer into a bigger box.
We put our neat, tidy box into the bigger box and fill in the extra space with crumpled hopes, fears, frustrations and doubts.
But the thoughts and ways of our amazing God are bigger than anything we could ever imagine.
"For as the heavens are higher than the earth, So, are My ways higher than your ways,
And My thoughts than your thoughts." Isaiah 55:9
GOD'S ANSWERS DON'T FIT INTO THE BOX WE IMAGINE,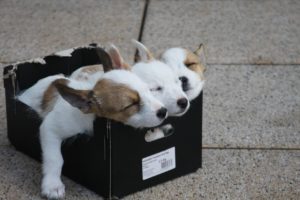 BECAUSE OUR BOX IS TOO SMALL FOR OUR AWESOME GOD.
Ah, Lord God! Behold,
You have made the heavens and the earth by Your great power and outstretched arm.
There is nothing too hard for You. Jeremiah 32:17
Because we are important to God, taking care of our situation is important to Him. But He may not do it in the way we imagine. His love for us is so great, that He will consider more than our situation. He will consider our heart. There may be something in our heart that He wants to change so that our situation can change.
Look at the woman with the issue of blood in Mark 5:24-34.
Now a certain woman had a flow of blood for twelve years, and had suffered many things from many physicians. She had spent all that she had and was no better,
but rather grew worse, Mark 5:25-26
On top of being sick, this woman was considered unclean.
Anyone with such a defiling disease must wear torn clothes, let their hair be unkempt, cover the lower part of their face and cry out, 'Unclean! Unclean!' As long as they have the disease, they remain unclean. They must live alone; they must live outside the camp, Leviticus 13: 45–46
YOU THINK SOCIAL DISTANCING IS HARD NOW?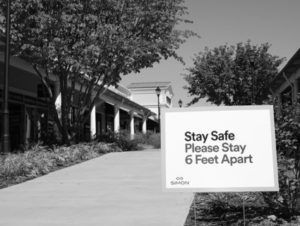 IMAGINE DOING IT FOR 12 YEARS!
For 12 years this woman put her faith, hope and money in the hands of physicians. Yet, all she received were dashed hopes, empty pockets and fear.
Things had to change! Then along came Jesus with a reputation for healing!
Aha! She could put her faith in Jesus!
In the box in her imagination, she probably thought she would quietly sneak in, be healed and sneak out.
Ignoring social distancing, she quietly pushed through the crowd and touched Jesus' robe!  Immediately she was healed!
SHE THOUGHT THAT WAS ENOUGH BUT,
JESUS KNEW SHE NEEDED MORE.
Jesus asked, "Who touched me?"
With those 3 words, Jesus ripped open the box in her imagination. Our all-knowing Lord knew exactly who touched Him and why.  But He called her out for a reason.  She imagined bodily healing, but Jesus wanted to heal her heart. He wanted to change her whole situation.
Because of His love for her, He spoke at the time and place His words needed to be heard.
"And He (Jesus) said to her, "Daughter, your faith has made you well.
Go in peace, and be healed of your affliction," Mark 5:34.
WHAT DID JESUS'S WORDS DO?
*Broke the social distancing barrier.
*Rewarded her faith. (Hebrews 11:6)
*Told the crowd that she was clean. (Psalm 51:7)
*Chased away her fear. (1 John 4:18)
*Washed away her rejection and made her acceptable. (Ephesians 1:6)
*Healed her body and her heart. (Psalm 147:3)
*Gave her hope for a future. (Jeremiah 29:11)
What Jesus did for her, He can do for each of us. Let's all throw away the box we imagine and have faith that Jesus knows the best time and way to answer our prayers. He knows exactly what is needed to truly make us whole.
For some music encouragement, check out the song "Trust In You" by Lauren Daigle.
REFLECTION
Have you given God the answer to your situation in a neat, tidy box? Can you have faith to let Him answer in His way instead?
PRAYER
Heavenly Father, as I write Isaiah 55:9 and say it aloud, please help me to throw away the answers I imagine. Strengthen my faith to wait for You to answer in Your time and Your way. In Jesus name. Amen.
IN FAITH LET' S THROW AWAY OUR BOX
I would love to connect with you on my website or Facebook page!
Please subscribe for free to receive my blogs directly to your email.
Thanks so much!
May your day be filled with love and laughter!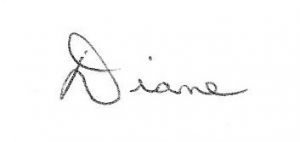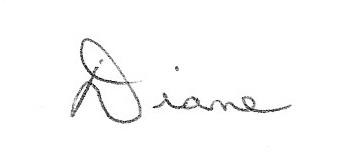 For information on making Jesus Christ your Savior, email me or visit, http://www.peacewithgod.net/
________________________________________________________________________________________________
Puppy photo, Mabuya
Sign photo, Andrea Lese