In honor of my mother, Olivia Brewer,
and dedicated to all those who lost loved ones during this pandemic.
"Remember this?"  Peals of laughter rang from the room where Jacquelyn and her mom were huddled together viewing grandmother's photo album. "Grandmother was such a good sport! How many 93-year old's do you know who would agree to make a calendar like this?" said mom.  Jacquelyn's smile grew wide as she flipped through the calendar of grandmother dressed up as a bunny, wearing fishing gear, posed on a motorcycle and all the other monthly photos. "Umm," said mom grimacing, "I guess I know what my future holds." "Yep!" laughed Jacquelyn, "Watch out mom! One day you will be on a calendar too!"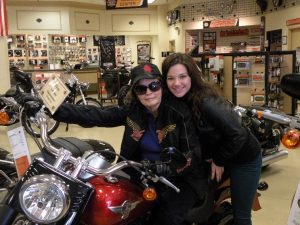 Jacquelyn turned her attention to the old album she held in her lap. As they viewed the aging black and white photographs on each page, stories unfolded of days gone by. Jacquelyn's eyes grew big as she spied an unusual photograph. "What?!  A goat pulling a cart?  Seriously?" Laughing, her mom relayed the story, "Grandmother said that when she was young, photographers sold photos by going door to door pulling a goat harnessed to a cart. The children would get excited and jump in the cart for a photo." "Wow!" said Jacquelyn, "You won't see that today!"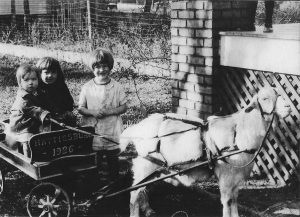 As they continued to turn the pages of her grandmother's album, each photo brought to life an event in her past. They made new discoveries and reminisced about the times they had together with her.  Closing the album, Jacquelyn's mother gently kissed Jacquelyn on the head as she pulled her into her arms.  "Now", she said, "grandmother has a new life in heaven with Jesus, but we have the memories of grandmother in our hearts." Hugging the album close, Jacquelyn replied, "And the pictures too."
Because Jacquelyn's grandmother recorded her memories in photo albums (15 albums to be exact), her family was able to share in her memories. Today, we record our memoires in photos, on social media, in journals, in books or just in our minds. With each event in our lives, we create a memory for us and those involved. How we record the events in our lives will determine who will share the memories we create.
There is another book of memories shared by not just one family, but by all humanity throughout all generations.
That book, which records events of the lives of hundreds of people, is the Bible.
Through these events, we can envision the places, people and their relationship with others and God.
What do these events tell us about the character of the people who lived?
What memories are they passing down to us?
What can we learn from them?
How about the story of Noah and the ark? (Genesis 6:9-8:22)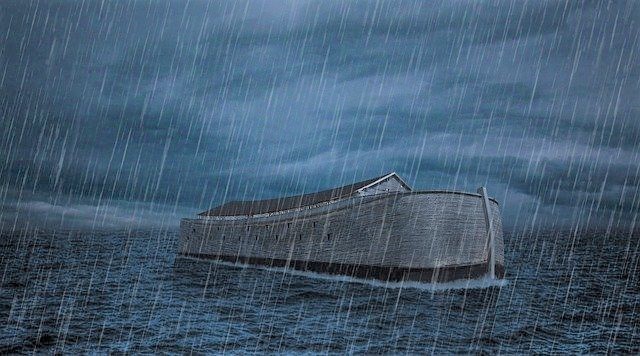 Noah's character is an example of perseverance and faith. I mean, just think about it. Who in their right mind would persevere for 751 years to build an ark? Noah spent all that time hammering day after day, on what? On an ark that he couldn't sell? On an ark that people ridiculed? On an ark that would be used for only 1 year! Why did he do it? Because, he had faith that God directed him to build it for a purpose. Did Noah make a good investment? Yes!
God flooded the earth for 40 days, washing the earth clean of all the evil.
But God saved the good, as Noah, his family and the first zoo in history safely floated in the ark.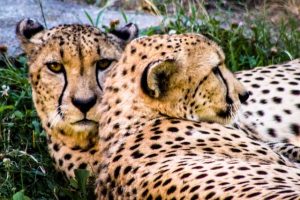 Thousands of years later, we can still read about Noah's legacy of faith.
Whenever we see a rainbow, we are reminded of that faith
and God's loving promise to never flood the earth again. (Genesis 9:9-17)
 
By faith Noah, when warned about things not yet seen, in holy fear built an ark to save his family. By his faith he condemned the world and became heir of the righteousness that is in keeping with faith. Hebrews 11:7
Let's think about Paul. (Acts chapter 8-28)
Here is a man that persecuted believers, yet, later he became a strong champion of Jesus boldly preaching the Word of God. There was such a character change that his name was even changed from Saul to Paul. The change in Paul's character reminds us that God not only changes people, but He forgives them no matter what they have done.  Events in Paul's life reveal his character of faith and forgiveness.
The book of Acts records: attempts on Paul's life, persecution, imprisonment and stoning, but Paul continued to preach. In order to do that, he must have had a strong faith and a great forgiving heart towards those who acted against him.  When faced with persecution, perhaps Paul forgave by remembering how much our loving God forgave him.
The Lord is compassionate and gracious,  slow to anger, abounding in love.
 He will not always accuse, nor will He harbor his anger forever;
He does not treat us as our sins deserve or repay us according to our iniquities.
 For as high as the heavens are above the earth, so great is His love for those who fear Him;
 as far as the east is from the west,   so far has He removed our transgressions from us.
 Psalm 103:8-12 NIV
Remembering the forgiveness that God gave Paul can encourage us that our loving God will do the same for us.
Paul left a legacy of faith and forgiveness.
The list goes on and on of the memories recorded in the Bible that encourage and strengthen us. But what about our memories?
Have you ever thought of making a personal memory book with God?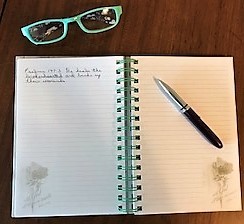 Recording our memories with God can encourage and strengthen us as well.
Recording things that God has done, scriptures He gave us that have comforted or encouraged us, prayers He answered and songs that touched our hearts, are just a few examples of things we can record. When we are struggling, just like we may look at photos of our loved ones for comfort, we can reread things in our personal memory book to remind us of who God is, His power and His great love for us.  Turning to our loving God, reading the scriptures and reading about our memories can encourage and strengthen our faith.
What God has done before, He can and will do again.
Jesus Christ is the same yesterday, today, and forever. Hebrews 13:8
Although our loved ones are no longer on this earth, a part of them will always be with us.
When the breeze carries the scent of their shampoo or cologne,….. we remember them.
When we hear their favorite song, …..we remember them.
When others speak familiar phrases, …..we remember them.
When we look into the faces of family members, and see the reflection of their face, …..we remember them.
They may no longer be with us in body, but they have left memories behind that fill our hearts.
MY LOSS
The story of Jacquelyn's grandmother is basically true. At 96 years of age, in April, 2020, my mother, Olivia Brewer, passed away. She had been diagnosed with covid and lived in isolation in an assisted living facility when she went to be with the Lord. After the funeral, our daughter, Jacquelyn, her husband Justin, and my husband Alan, all looked at her photo albums together.
What legacy did my mother leave behind?
She left behind more than photos; she left us with an example of a giving, caring women who loved God. Olivia gave freely of her time, energy, skills and finances to God as she poured herself into her family, her disabled husband, her church and humanitarian organizations. Oliva had the ultimate faith.  Faith that because she believed that Jesus is the son of God and had been raised from the dead, that when she left her earthly body, she would be with Jesus for eternity.  I believe that because of her faith, many of her children and grandchildren have a personal relationship with Jesus. There is no better legacy than that.
How do I find comfort?
For me, I imagine my mother in heaven reunited with my father and her family. I envision them laughing, smiling and teasing as they did when they were together. I see them dancing and walking without aches, pain free from any physical limitations.
But in the midst of deep sorrow,
the thing that brings me the most comfort and peace, is my relationship with Jesus
and the faith that my mother, Olivia Brewer, is now joyfully living with Him.
Someday I will see her again.
For since we believe that Jesus died and rose again, even so, through Jesus,
God will bring with him those who have died.
1 Thessalonians 4:14 NRSV
REFLECTION
What memories did your loved ones leave behind? What memoires will you leave behind?
PRAYER
Heavenly Father, you know my heart is heavy with grief from the loss of my loved one. As I write Psalm 147:3, and say it aloud, please heal my broken heart and give me peace that I may find my comfort in You. Show me how to live in a way that blesses others now and leaves them with good memories so that they are blessed in the future.
In Jesus name. Amen.
As He promised;
He heals the brokenhearted and binds up their wounds.  Psalm 147:3
FAITH IN OUR LOVING GOD BRINGS US COMFORT DURING LOSS
Please let me know how you like my blog.
You can connect with me on my Facebook page or by email through this website.
Thanks so much!
_________________________________________________________________________________
1 www.answersingenesis.org
Ark photo by Jeff Jacobs, pixabay
Cheetah photo by Joshua Cotton, unsplash