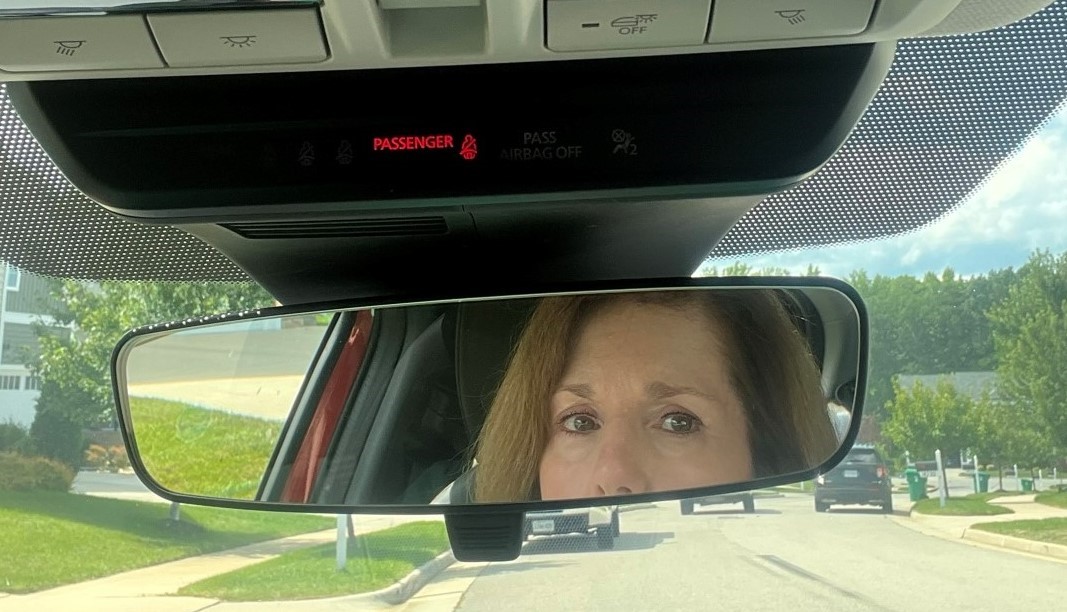 Driving along enjoying the beautiful scenery in front of her, Susan happily tuned into the radio and sang, "I can never be, never be free without You."1   Then something by the road caught her eye reminding her of the past. Susan continued driving with her eyes focused on her rearview mirror.  Suddenly, SKRRREEEK! BAM! she hit another car chipping the paint and denting the bumper.
OUR REARVIEW MIRROR
When our negative past influences the present, it's like driving down the road looking in the rearview mirror rather than the windshield.  At some point, just like Susan hit another car, our words will hit someone else chipping away our peace and denting our relationship.
MY REARVIEW MIRROR
Recently Alan & I were talking about how to cut a tomato. Yep! We really were. Anyway, it came up that someone in my past frequently corrected me, even the way I cut a tomato. Those corrections dented my self-esteem.
A tomato?
Hold on, I 'm getting to the rearview mirror.
Well, Alan is a front seat driver which admittedly can irritate me. He put 2 & 2 together and recognized that my irritation with his driving instructions stemmed from the past dents to my self-esteem. And you know what? He was right!
It wasn't Alan's driving instructions that were the problem as much as the feelings they stirred up. When he spoke, unknowingly my eyes looked in the rearview mirror and my irritated response chipped our peace.
Humm. I think I need a repair shop.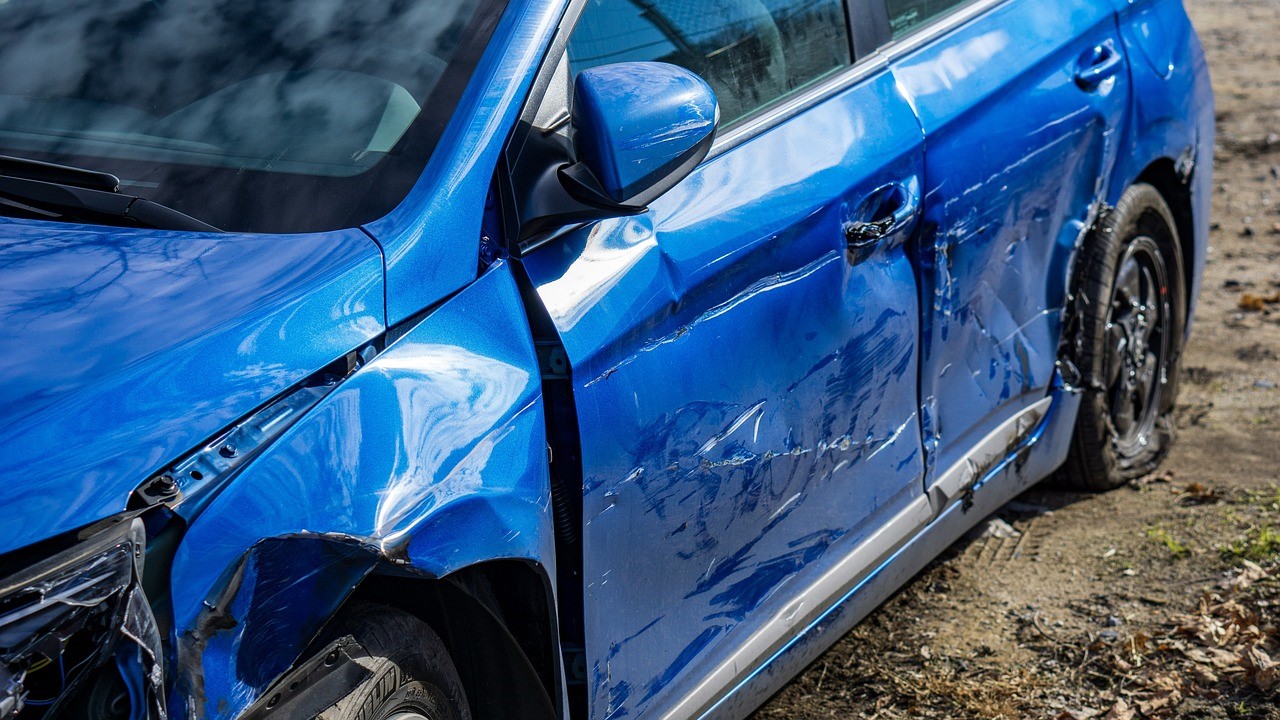 HAVE YOU LOOKED IN YOUR REARVIEW MIRROR LATELY?
We probably all have things from our past which negatively influence our present. But we don't have to drive around with chips and dents.
WHAT DO WE DO?
GET THE DENTS REPAIRED!
After denting our car, we go to the repair shop, don't we?  What if we need repairing? We give our dents to Jesus. He is the master at making all things new.
Therefore, if anyone is in Christ, he is a new creation;
old things have passed away;
behold, all things have become new,
 2 Corinthians 5:17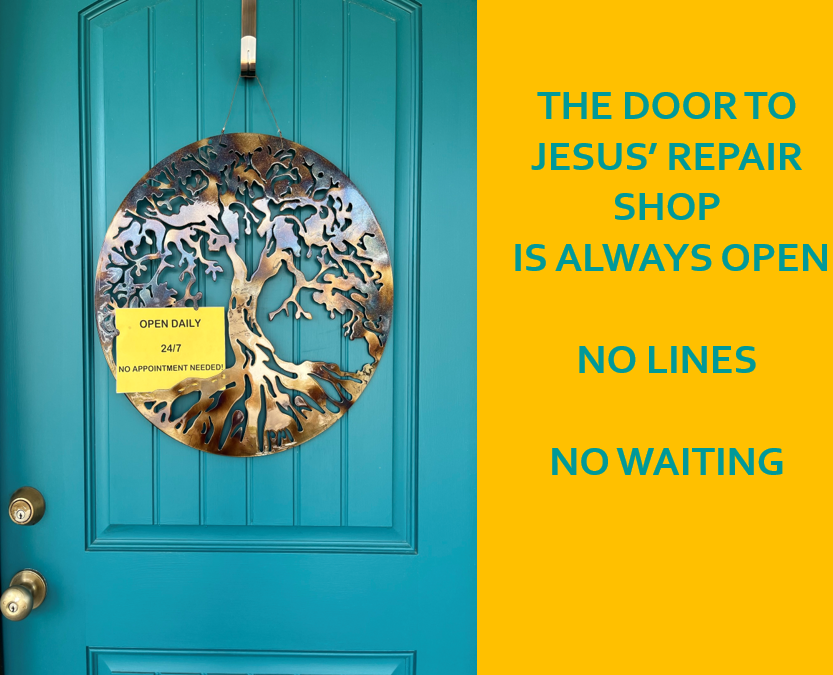 WHEN DENTS & CHIPS HAPPEN,
HOW DO I AVOID MAJOR DAMAGE?
Even if we get a few dents now and then, we can avoid major damage when we are free from our past.  Freedom from our past comes from believing God's truth, forgiving and focusing on what's ahead.
IN FAITH
TUNE INTO GOD'S TRUTH
And you shall know the truth,
and the truth shall make you free,
 John 8:32
Like Susan tuned her car radio to music, we can tune our hearts to God's truth. Whatever words or actions in the past have made us feel unloved or worthless, God's truth is that we are valuable and loved. 2
This is love—not that we have loved God,
but that He loved us and sent His Son
as an atonement for our sins,
 1 John 4:10 TLV
IN FAITH
FOCUS FORWARD
Brethren, I do not count myself to have apprehended;
but one thing I do, 
forgetting those things which are behind 
and reaching forward to those things which are ahead,
 I press toward the goal for the prize of the upward call of God in Christ Jesus,
 Philippians 3:13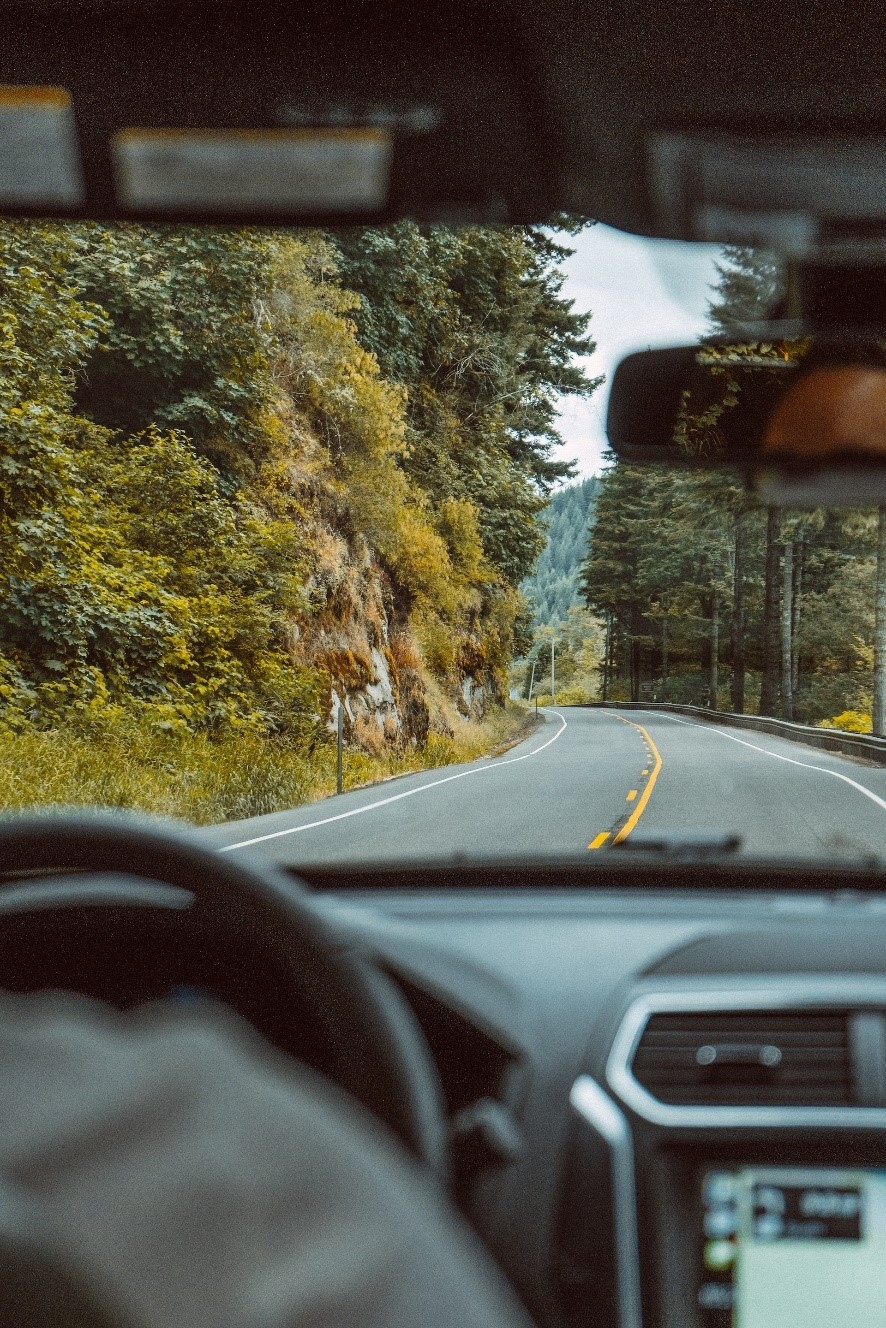 Whenever our focus turns to the rearview mirror, remember that the Lord has removed any dents and chips we have given Him to repair. In faith, we put the past behind us and focus forward remembering that we are valuable to God who loves us unconditionally.
ARE THERE STILL DENTS?
If you aren't sure if all the dents are out, check on unforgiveness. Unforgiveness can keep those negative words or actions in our rearview mirror.
Recognizing that the person who hurt us probably has many dents and chips themselves will help us forgive.3 Seeing them as Jesus does and separating them from their words and actions can help as well.
And whenever you stand praying,
 if you have anything against anyone, forgive him,
that your Father in heaven may also forgive you your trespasses.
But if you do not forgive,
neither will your Father in heaven forgive your trespasses,
 Mark 11:25-26
IF YOU HAVE FORGIVEN,
THEN
KEEP
DRIVING!
Stand fast therefore in the liberty
by which Christ has made us free,
and do not be entangled again with the yoke of bondage,
 Galatians 5:1
Whatever is in our rearview mirror, the Lord is greater.
THROUGH THE LORD WE CAN BE FREE!
Therefore, if the Son makes you free,
you shall be free indeed,
 John 8:36
REFLECTION
Are there any dents you might need repaired? Can you take them to Jesus?
PRAYER
Heavenly Father, as I write John 8:36 and say it aloud, reveal to me any dents in my life. Help me to stand on Your truth, forgive, focus forward and in faith be free. In Jesus name. Amen.
IN FAITH, FOCUS FORWARD
For more encouragement, listen to Austin French sing, Freedom Hymn.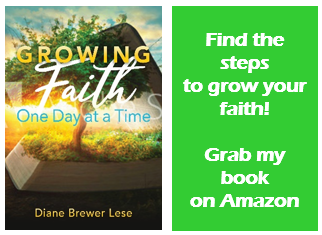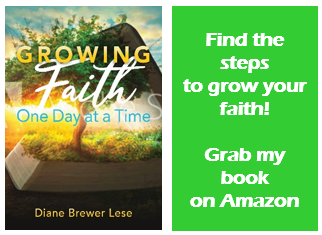 May your day be filled with love and laughter!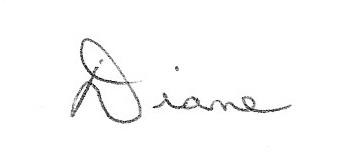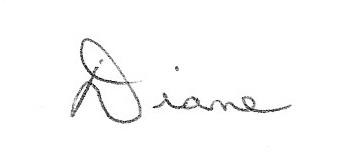 ________________________________________________________________________________________________
For information on making Jesus Christ your Savior, email me or visit, http://www.peacewithgod.net/
1 song by Austin French, Freedom Hymn
2 Faith for God's Truth – WHAT ARE YOU THINKING? – DianeLese
3 There's Faith In Forgiveness – WHOSE SHOES?! – DianeLese